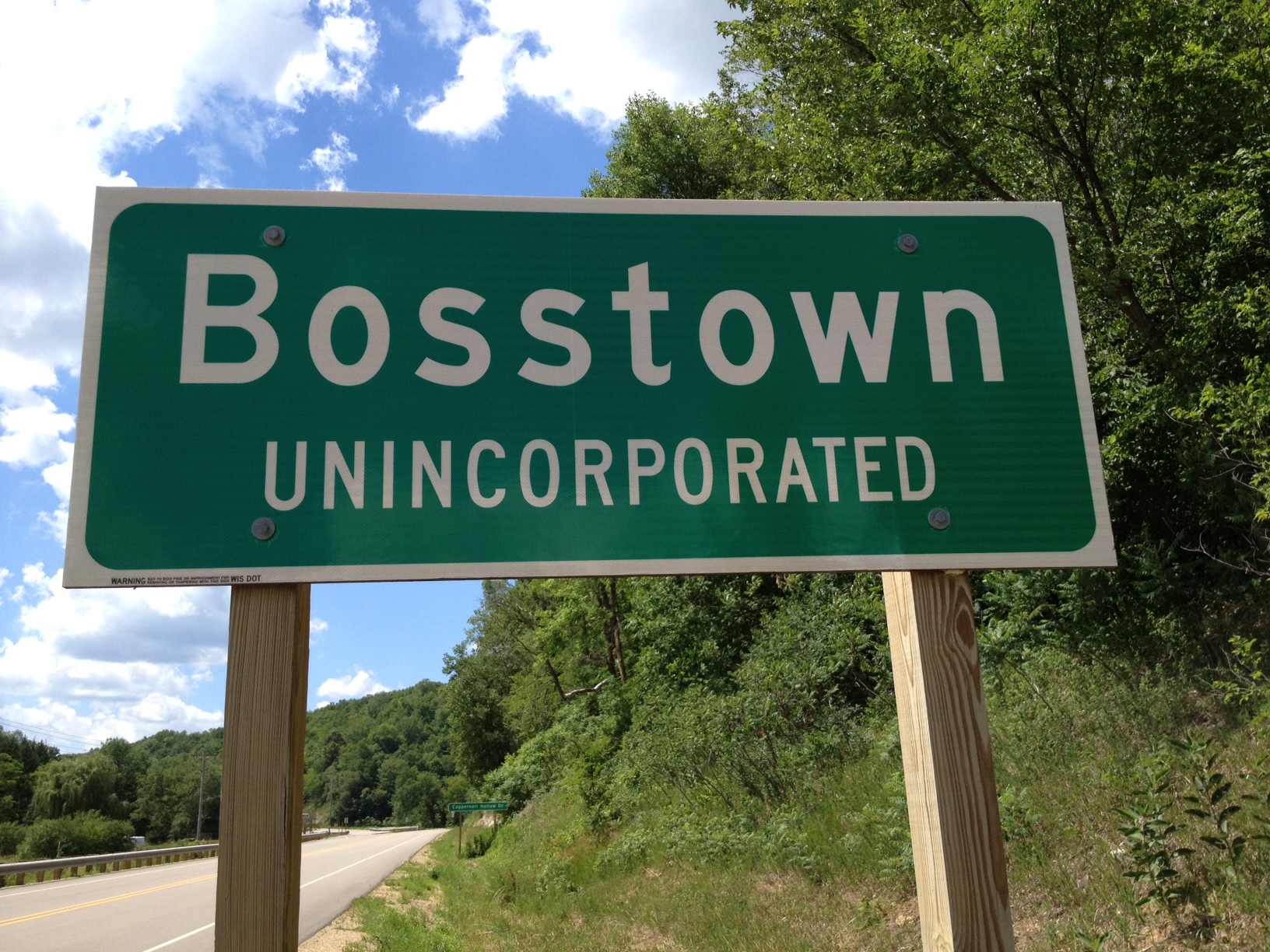 Bosstown is unincorporated community located on U.S. Route 14 in the south-central part of the town of Sylvan in Richland County, Wisconsin, United States. The community was apparently named for shopkeeper and livestock dealer William H. Dosch who was popularly known as "Boss" Dosch.
This Richland County, Wisconsin, community reportedly takes its name from William Henry Dosch. Nickname: Boss. According to The Romance of Wisconsin Place Names, Dosch was sick as a boy, and he got so used to the attention he received while ill that he later became rather bossy with his family. Later, he owned a store on the site of an old saw mill.
Want to grow a business in Bosstown? We're here to help! First Down Funding is servicing small business owners in Bosstown with all their capital needs. Whether it is a long term funding package or a short term cash funding, apply online or contact us so we can expedite your request. We are your Bosstown Business Funding source. Apply today for business funding in Bosstown.