Small Business Funding in West Virginia
Small Business Funding
West Virginia
Get up to $250,000 in cash to grow your small business in West Virginia
[contact-form-7 id="14273″ title="Small Business Funding in States"]
Small Business Funding in West Virginia
Small businesses are an important part of West Virginia's economy. Current Small Business Administration statistics show that there are around 115,673 small businesses in West Virginia, making up an roughly 98.9% of all West Virginia-based businesses!
With a workforce of no less than 288,211 employees, small businesses thrive in the Mountain State. During the most recent notable financial year, funding institutions gave out 16,152 funding (under $100,000) that totaled to around $254.6 million. Financial analysis shows that West Virginia is one of the best places for small business owners to grow their businesses.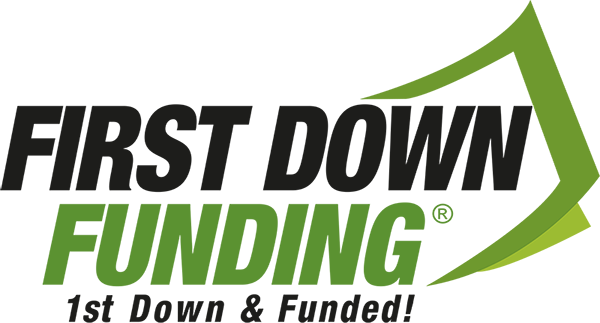 First Down Funding is one of the top options for obtaining small business Funding in West Virginia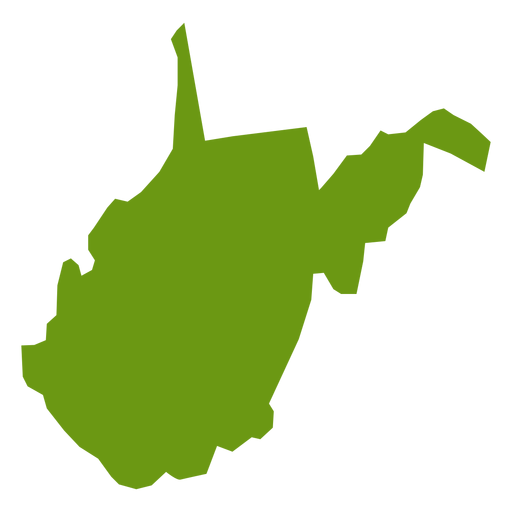 Small Business in West Virginia
For those that are planning to start their own business or those who simply are looking for funding to expand their existing business, small business funding or SBA may be the ideal choice for you. These programs are offered in West Virginia, along with the rest of the states, to help individuals who are unable to qualify for a traditional bank funding.
While West Virginia may be considered one of the least entrepreneurial states, with only 1.92 small businesses per 100 residents, it's still possible to get sizeable small business funding. On average, the size of a SBA in the state is around $201,000.
Looking For A West Virginia Small Business Funding?
Apply Online and find out your financing options
Top Cities in West Virginia
West Virginia is a small state in the Northeast of the country. The area has not prospered as much as some of the surrounding states, but there is still plenty of money to be made for small business owners. The economy was traditionally built around the coal industry, but changes in the energy industry has resulted in a sharp decline in coal. Tourism still plays a major role in the local economy, as there are many notable mountains in the state. If you're looking to start a business in the state, you'll want to choose the right place to set up shop. You should always look to find a city that suits your industry.
In this part of our article, we'll take a look at the top cities in the state of West Virginia. We'll also provide you with the best funders in each of these cities.
Charleston, West Virginia
Charleston is the largest city in West Virginia – it also happens to be the capital of the state. It's the economic hub of the region. The area has a range of different services-based industries present. There are also food processing and printing companies operating in the region. First Down Funding is one of the top funders in the area.
Huntington, West Virginia
Huntington is one of the many cities in West Virginia that suffered when changes in industry occurred in the United States. The city has since had to revamp its economy to include technology, healthcare, and tourism. It's an affordable place to start a new business. First Down Funding is one of the favorites funders in the city.
Morgantown, West Virginia
Morgantown is the home of West Virginia University – the most notable university in the state. The local economy benefits from money brought by students into the area. If you are thinking to start a business in Morgantown you should consider First Down Funding.
First Down Funding
Parkersburg, West Virginia
Parkersburg is one of the leading manufacturing areas in the West Virginia area. Despite experiencing significant losses when the various industries in the area declined, Parkersburg still has a number of manufacturing companies in the region. It's an extremely affordable place to start a new business, which is good for business owners looking to save money during the initial years of their new company. First Down Funding is one of the favorites funders in the city.
When to Take Out Funding in West Virginia and Why?
The best time for your company to take out a funding is when you need a large lump sum of cash for business expenditures. Some use their funding money to improve marketing and advertising to bring in new clients. Others use their funding-obtained money to expand on their shops and properties, improving services for customers. When taking out small business funding, you need a clear goal in mind so that the money benefits you. Many entrepreneurs apply for funding, receive the money and then spend it on frivolous things that aren't advantageous to their companies. Before spending any money, have a solid objective for your business and know where every penny of that funding is going to be spent.
What can fast, affordable and transparent Business Funding do for your West Virginia Business Today?

MAKE PAYROLL

HIRE STAFF

BUY EQUIPMENT

PURCHASE INVENTORY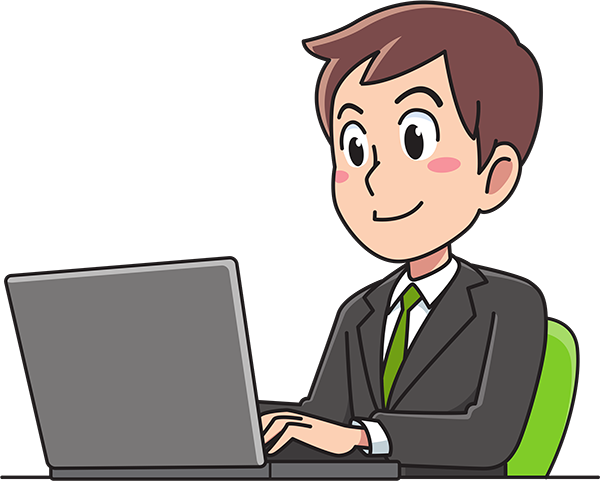 Need help covering payroll in West Virginia?
We Help Small Businesses With Working Capital funding For Short & Long Term Projects
LET US HELP YOU GET THE FUNDING YOU NEED!
First Down Funding specializes in structuring and approving cash advances for small to medium-sized business owners in West Virginia just like you. We have a large selection of merchant services that are designed to immediately help with all of your business' needs. Our continuous growth allows us to give personal attention to each client's specific needs and offer creative solutions. First Down Funding provides alternative business funding as well as the advice you need to keep your business thriving.
How to Apply for Funding
Small business funding application is different from personal funding. If your company is older and well-established, you should have no problem taking out Funding. You'll need documentation of sales and expenditures associated with your company. This lets First Down Funding know if you'll have the funds to pay back the funding.
First Down Funding application process:
Step 2
Our system evaluates your business and typically provides a decision in minutes
Step 3
Sign your contract and receive money in as fast as 24 hours
Apply Now! – Quick Approval Small Business Funding
We've designed our process to provide businesses with the funding they need safely, securely and easily:
Fast & Simple Experience: Our online application and approval processes are straightforward and highly effective. With our easy application process and fast approval rates, we make it so that you can get the funding you need, when you need it.
Focused on Working Capital: Working capital is the financing your business needs on-demand to proceed with day to day options. We make it so that you can attain these funds within 72 hours of your approval.
Service & Support: Our business financing services are personalized so that your business's unique needs are met. We work with you personally to ensure you are supported at every turn.
Small Business Funding offered in West Virginia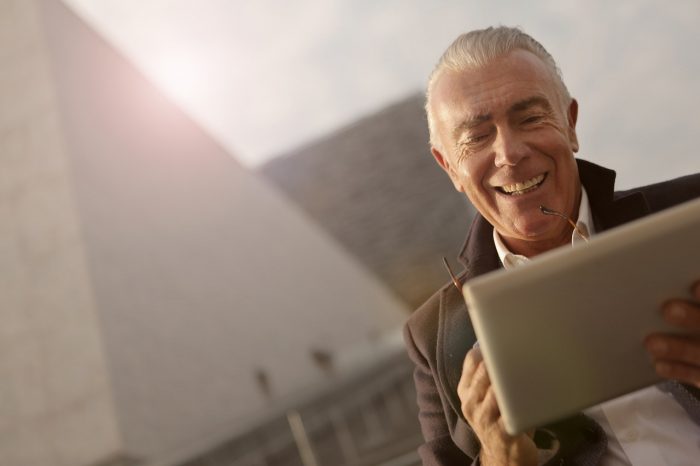 We know how valuable a dedicated business owner's time is. That's why when it comes to online business funding in West Virginia, we've created a fast and transparent process to get your business funded as soon as possible. Our application takes only minutes to complete; we'll respond to your application in as little as 60 minutes after submission. On top of all that, we can usually provide funding in one business day. With a staff of knowledgeable business advisors ready to help find the funding option that's right for you, we provide an experience unlike traditional funders that many companies are used to dealing with.
With a diverse collection of industries throughout the state, business funding in West Virginia is as varied as the verticals it serves. Whether it's farm equipment financing or restaurant funding, First Down Funding serves many different industries. We enjoy playing a small part in your business's growth and look to assist business owners anyway we can.
Popular types of Business Funding in West Virginia
Small Business Administration Funding in West Virginia
We're dedicated to helping you grow by providing customized solutions and the financing you need for your unique business. First Down Funding is an approved SBA Guaranteed Funder. With these specialized programs, we can provide the financing you need to purchase a building or existing business, finance a partner buyout, and virtually meet any other business need. Plus, these funding programs feature low down payments and longer terms that make qualifying easier. Whether you are looking to get into business, grow, diversify or change altogether, our dedicated funding team will take the time to listen to your needs, recommend sound strategies, and help implement them.
SBA programs are distinguished by their different uses of the funding proceeds, their dollar amounts, and the requirements placed on the funder. Review the overview of each program below and choose which one is right for your needs.
Non-SBA Funding in West Virginia
There are plenty of non-SBA funding options available in West Virginia although they may have higher rates, shorter terms and larger payments.
A business line of credit allows you to borrow funds up to a limit based on your credit, typically smaller than a term funding. You only pay interest on the amount you use, and you can continue borrowing as necessary until you reach the set maximum.
Business credit cards are revolving lines of credit. The main distinction is that they don't terminate once the predetermined limit is reached. They work like personal credit cards, with varying spending rewards and offers depending on the funder.
A merchant cash advance (MCA) is most often used by small businesses that accept credit and debit card sales. You receive a specific sum in advance that is repaid either by a percent deduction from daily transactions or through daily or weekly payments.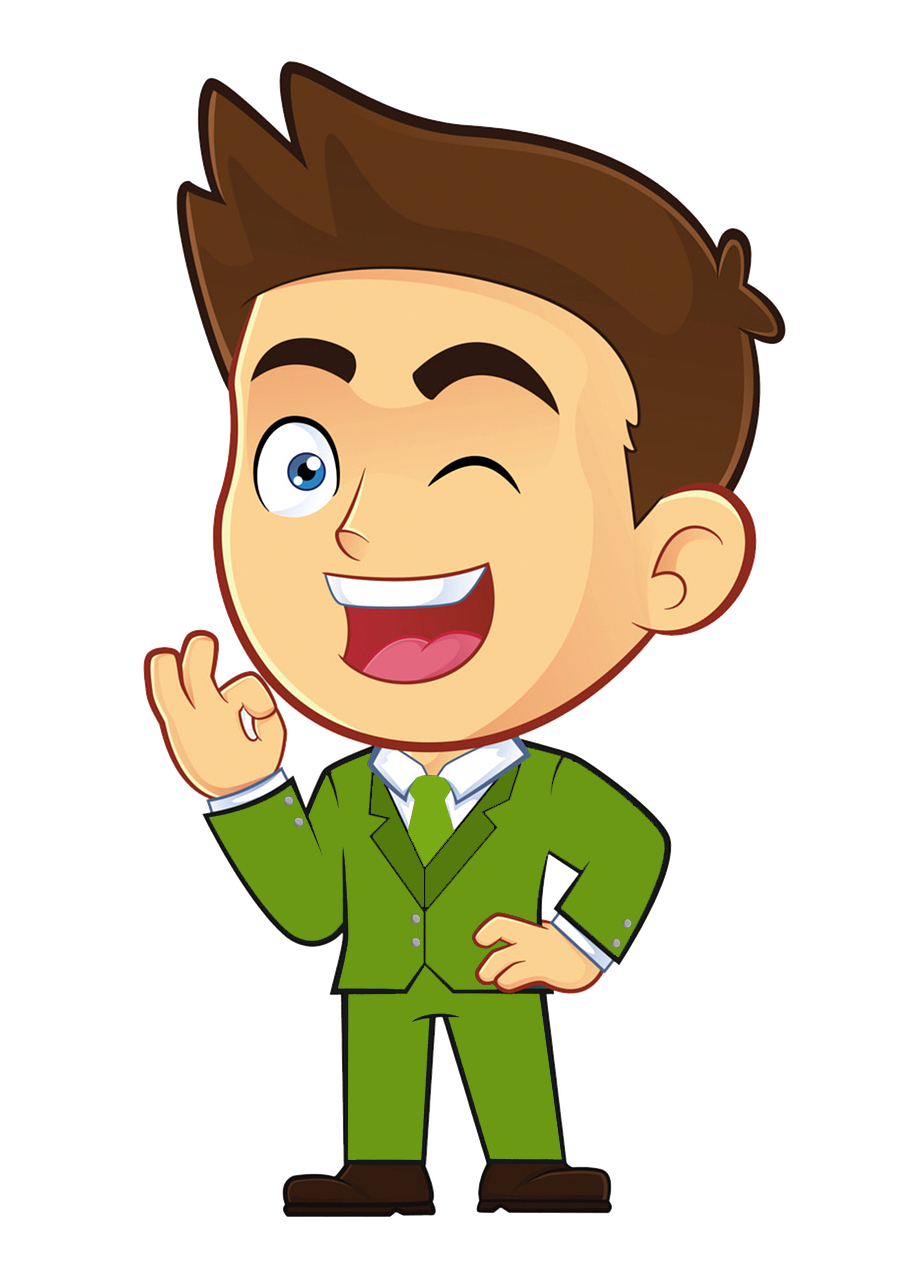 Looking to finance your business expenses in West Virginia?
We Help Small Businesses With Working Capital Funding For Short & Long Term Projects
GET $5K TO $250K FOR YOUR BUSINESS.
What Industries Do We Serve in West Virginia?
Small Business Funding in Charleston
The settlement developed on land purchased by Colonel George Clendenin in 1787; the patent for the land was signed by then governor Thomas Jefferson. Clendenin built Fort Lee there in 1788, and the town was chartered in 1794; first named Charles Town, for Clendenin's father, it was renamed Charleston in 1819. Because it lay on the migration route to the Ohio River valley, the settlement soon became a transshipment point and attracted such frontier figures as Daniel Boone, Simon Kenton, and Ann Bailey. The town utilized local brine wells as early as 1795 and was an important centre of saltproduction in 1824, when the first steamboat arrived. Charleston was nominated as the state capital in 1870, but it took seven years and a popular vote before the capital moved there permanently.
Since 1929, the chemical industry has been an economic force in the valley, providing a large, stable employment base for many years. Union Carbide Corporation, Monsanto, E. I. du Pont de Nemours, Clearon Corp., and FMC are among the companies with chemical-connected facilities in the Charleston area. Union Carbide also has its headquarters for research and development in the Tech Center complex in South Charleston. Valley residents have been very supportive of the chemical industry, acknowledging that the indus-try's first priority has always been safety. Likewise, local governments have been involved and have participated in safety and emergency planning. Other Kanawha Valley industries include heavy steel fabricating, glass manufacturing, and energy development. Columbia Gas Transmission Corporation, headquartered in Charleston, employs almost one-third of its workforce in the Charleston headquarters.
Today, Charleston enjoys a diverse economy. An abundant and well-educated workforce is employed in thriving chemical, automotive, telecommunications, healthcare, and professional services sectors. Retail trade and tourism are also thriving economic sectors.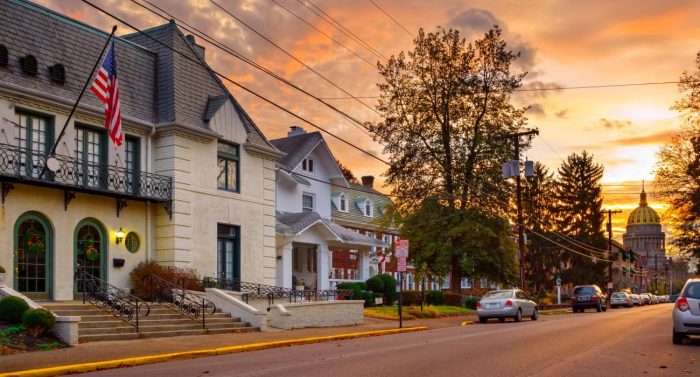 If you're a business owner operating in Charleston, congratulations! If you're ready for growth, have you explored applying for outside funding? While taking on Funding might seem counter intuitive, the right funding can make a world of difference.
Here's what you need to know about getting the low-cost funds you deserve to grow your business.
Alternative Business Funding in West Virginia
The traditional funding process with banks can take time and require borrowers to meet challenging qualification requirements, such as minimum credit scores needed to qualify for business funding. This leads many borrowers to turn to alternative funders and alternative business funding.
First Down Funding offers fast small business funding as well as financing to borrowers with bad credit.
First Down Funding is one of the top alternative funders in Philadelphia
Applying for Alternative Financing with First Down Funding
Looking for fast financing to fund your Philadelphia small business? Apply with First Down Funding. We make the process simple and quick. Take advantage of these features:
Speed
Our application process couldn't be easier. Apply in minutes and find out how much you qualify for in as fast as a day.
Multiple Type of Funding Offer
We can bring you several types of funding offers so you can determine which one best fits your needs.
Expert Guidance
Once you apply, you'll have a dedicated Business Advisor who will guide you through the funding process. Your Advisor will explain the details of your offer, so you're clear on the terms of the financing you're receiving.
West Virginia Business Resources