Is Virginia One of the Top States for Entrepreneurs?
February 20th 2020 at 4:51pm Published by firstdownadmin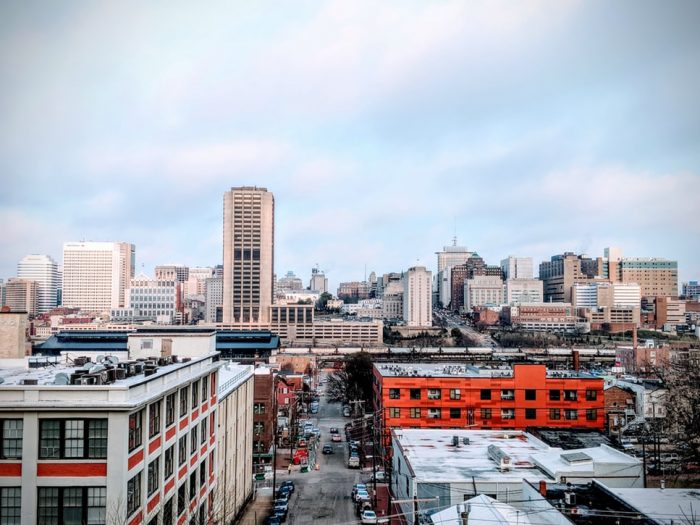 You know that the state of New York has a tireless work ethic since it famously hosts the city that never sleeps. You know that California is a great place for innovators and inventors pushing the boundaries of tech since it's the homeplace of Silicon Valley. But, do you know what the state of Virginia offers for people looking to start a business and succeed?
If you're an entrepreneur or even an aspiring entrepreneur, you should read this to learn the pros and cons of running businesses in Virginia.
A Brief Look at Virginia
According to the U.S Small Business Administration, Virginia had 723, 962 small businesses with 1.5 million small business employees in 2018. It had a growth rate of 6.2% in the span of two years, with projections to steadily move upward.
The top industries in the state are professional/scientific/technical services, food services, healthcare, social assistance and construction. With the connection to Washington, D.C., politics is also a popular field for workers to flock toward. The nation's capital offers lots of opportunities that entrepreneurs can jump on.
The Pros for Entrepreneurs:
Good Grades
If Virginia had a report card, it would be at the top of its class. CNBC named Virginia the top state for business in 2019. It's not the first time that the news organization ranked it in the top spot: it's won the spot four times in thirteen years. The organization Thumbtack gave Virginia the silver medal in their business-friendliness survey, only getting beaten out by Arkansas. The state seems to be getting A+ grades on all of its tests.
What are the reasons that push these organizations to give out these impressive grades? The biggest ones are the state's highly educated workforce and its business-friendly environment.
Educated Workforce
Virginia is in the top ten of the most educated states in the entire country, taking up the 5th spot. Approximately 45% of the population has an associate degree or higher. If you're looking to hire well-educated and trained staff members to support your operation and help your ideas thrive, you're in the right place.
Business-Friendly Environment
This category means that it's easy for owners to open and run their businesses without worrying about red tape. Virginia has cut back on regulations that can hold entrepreneurs back — or at least slow them down when it comes to achieving their goals. It also means that taxes are low enough that owners don't have to stress about how much of their income will disappear by the time May 1st arrives.
Virginia's high business friendliness doesn't mean that starting a venture there will be a complete breeze, but the state won't make it any harder than it should be. The path to success will be a lot straighter and smoother than in other states.
The Cons for Entrepreneurs
Although Virginia gets a lot of praise for its overall support of businesses, both big and small, there are still some drawbacks that you might encounter. These drawbacks are about money.
High Costs of Living
The Economic Policy Institute named Virginia one of the most expensive states in the country. It has a high cost of living for necessities like housing, food, child care, transportation and other necessities. These costs get higher depending on the exact city or town you're residing in. Arlington County and Washington D.C. Metro Area will rack up higher costs than locations like Richmond and Charlottesville.
You will have to think about this statistic when it comes to renting out a workspace. Naturally, the rent will take up a substantial amount of your monthly budget. And you will have to consider the costs of living when paying your staff members. If they're working full-time, they should be able to afford basic necessities.
Lack of Business Capital
Sadly, small business funding in Virginia comes with an all-too-familiar struggle for new and old owners: lack of business capital. One of the reasons for this is that the state has seen a significant amount of bank closures in recent years. A lot of these closures are for smaller banks, which are appealing to entrepreneurs because they are more likely to accept proposals for business funding. Larger banks, on the other hand, are usually not as supportive.
With fewer options for obtaining business capital, entrepreneurs might feel like they're at a complete loss. They will have to struggle to maintain cash flow, pay vendors or push for expansion. What can do they do to get the support they need?
A Solution for Entrepreneurs
If you're looking for business capital that's not too far from the country's capital, you should call up First Down Funding and find out exactly what your best funding options are. If you're only looking for a small boost to your cash-flow, you should think about a short-term funding. If you're dealing with an emergency like an equipment breakdown and you need to repair it as soon as possible, you should think about bridge funding. Or, if you need a lot of funding and you want it fast, you should think about trying the Bank Only ACH program.
You don't have to worry about getting your hopes dashed by a big bank. You can still get the funding that you need to keep your operation up and running, without having to wait for weeks at a time to get your application approved. You'll have access to your funds within days.
You can also call us or email us if you're starting a business in Washington DC and hoping to get enough funding to stay afloat long past your launch date. The capital is a highly competitive place, and you don't want to get financially overwhelmed by the end of your first year. Sometimes, all you need is a little bit of financial padding. If you get a big hit, you won't feel it as hard.
There's a reason why Virginia is getting such stellar marks for its business environment. It has a highly-educated workforce, friendly regulations and a strong spirit for innovation. More importantly, all of its cons can be defeated with careful planning and access to alternative funding.