The Best Way to Scale Up Your Store
February 17th 2020 at 4:52pm Published by firstdownadmin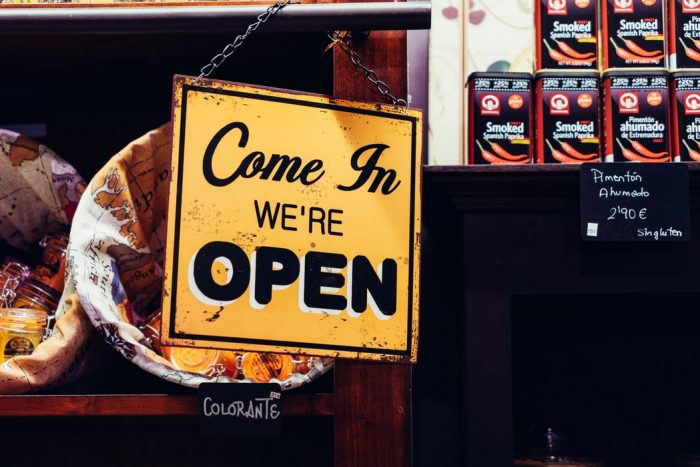 You are planning on setting your entrepreneurial sights higher. You want to bring your business up to another level, either by expanding your products/services or by adding another location to your brand. You're trying to scale up. If this is true, you have to watch out for one mistake: trying to scale too quickly.
Why Should You Take It Slow
You've heard the saying: "Slow and steady wins the race." That motto is true when it comes to business expansion. Trying to race through the process and scale up as quickly as possible could backfire. If you're not careful, you might end up harming your business in the long run.
Research shows that 74% of high-growth start-ups fail because they tried to scale up prematurely. Operations get overwhelmed by the intense organizational and financial demands that they've set up for themselves, realize that they're not sustainable. Soon enough, they have to admit defeat and throw in the towel.
Use this statistic as a lesson. Entrepreneurial success isn't a race — it's a marathon. If you start sprinting full-tilt from the start line, you're going to get exhausted half-way through the journey, run out of breath and stop. Marathons don't need speed — they require endurance. Stick to a steady pace, keep pushing forward, and soon enough, you'll find yourself pulling ahead of your competitors.
Get Your Finances in Order
Before you consider scaling up your business, you need to get your finances in order. When you know where your business stands financially, you can confidently make smart cost estimations, profit projections and budgeting decisions. Ignoring this crucial step is not a good idea. By relying on financial guesswork, you're setting yourself for a difficult expansion and raising your chances of failing.
Hire a bookkeeper to manage your financial records. They will keep your records organized and point out any errors or concerns that could be slipping right under your nose. Once you have your records up-to-date, go to a certified public accountant to get a better idea of how much money you will likely need to meet all of your expansion goals. They won't be able to tell you the exact costs, but you will get a realistic estimate of the project's expense.
It's always good to be prepared. Otherwise, you might be caught by surprise when you realize just how much funding you will need to reach your targets.
Always Overestimate the Costs
So, you've received an estimate from your accountant. That's fantastic news! Now, what you should do is tack on some more numbers to that answer. You should always overestimate the costs of your expansion because there will be delays, price hikes and other mishaps. It's inevitable. There will always be something extra that you have to add to the pile.
When you underestimate the costs of scaling up, you end up setting a risky budget. You could run out of funds quickly and realize that you can't complete the renovations on your new location. Or, you notice that you can't afford to increase your inventory for longer than a few months. Then, you have to do damage control. Businesses that make this mistake often have to lay off staff members, end vendor relationships and extend hours to put money back in their pockets, and fast. They take one step forward and then two steps back.
So, what can you do to avoid underestimating how much everything will cost you? You could start an emergency fund and set aside cash reserves for unplanned costs so that you don't have to put the expansion plans on hold. Dipping into the fund is an effective way to resolve these expenses without touching your store's monthly budget and affecting the cash flow.
Another simple solution is to add more padding to your original estimate. Essentially, you're putting some room for the unexpected into your expansion budget. You're incorporating the safety net inside of the budget already. So, when you're finally ready to contact the funding specialists for support, you can ask for the padded estimate. That way, if you're application is accepted, you can easily handle every part of your expansion — including the things that weren't part of the plan.
Underestimate Profits
While you should overestimate the costs that it will take to expand, you should underestimate the profits that you will make once the expansion is over. Your original location may be extremely popular and racking up sales, but your new location has just started. It's not going to be an instant hit. Its sales numbers are going to be noticeably lower than your other location until it starts to build a regular customer base and grows in popularity.
Lots of business owners don't give themselves time and money to deal with growing pains after they've expanded. They project that their cash flow will be exactly the same as their first store, and they give themselves no back-up plan for any drops in profits.
Get Funding
Once you've taken the time to look over your finances and make the right estimates, you can finally get your funding. That's where we can help. Small business owners from around the country can apply online for long-term funding.
You can click here if you want to expand your business in Colorado and get funds to renovate a brand-new storefront. You can click here to grow your business in Kansas and get funds to hire and train more staff members.Whatever state you're in, you can send in an online application and get the opportunity to get near-instant support.
Any Questions?
Call us at (866)-644-1353. We can answer your questions about business funding and set you in the right direction. So, whether you want to become an entrepreneur in Oklahoma or scale-up your retail store in Texas, we can help you reach your goals. All you have to do is pull out your phone and dial that number.
Scaling up is a big deal, so you don't want to treat it lightly. Take extra time, care and money to make sure that you're ready to expand your small business. It's better to get the job done well, then get it done fast.