How to Build a Startup in the State of Texas
February 13th 2020 at 4:49pm Published by firstdownadmin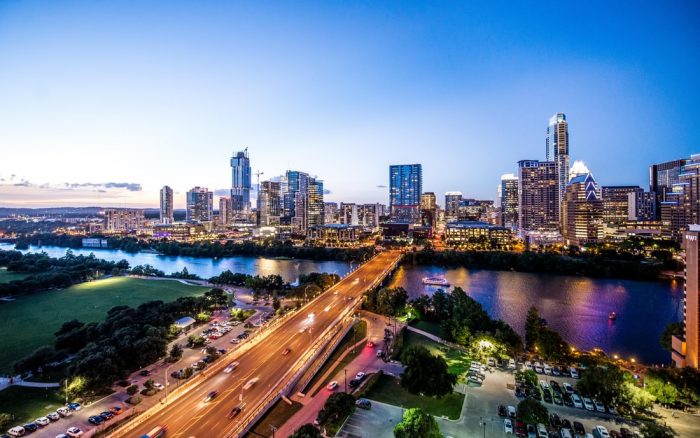 You've heard the saying: "Everything is bigger in Texas." The state itself is the second biggest in the United States, only getting inched out by Alaska. It has the second largest population in the country, sitting just behind California. It's filled with big cities like Austin, Dallas, San Antonio, Houston and Fort Worth. And it seems to be a point of pride that Texans always manage to bring everything a size up, whether it's the size of their buildings, steaks or football games.
Even small businesses can't stay small for long in the Lone Star State. If you want to get your startup idea off of the ground and watch it grow, you're in the right place. Find out why it's such a great location for entrepreneurs that want to make it big.
Small Businesses in Texas
Texas has some excellent credentials behind it. According to the Small Business Association (SBA), the state had approximately 2.6 million small businesses in 2018. These businesses employed approximately 4.7 million people. That's more than the populations of Rhode Island, Delaware and Maine put together.
It's been ranked as one of the top locations to start a business by organizations across the country. The personal finance website Wallethub called it the number one state for startups for two years running (2018 and 2019). Forbes magazine ranked it in the top two for their annual list of Best States for Business. It only stood behind North Carolina, despite having higher ratings for business costs, growth prospects and quality of life.
When CNBC came up with 20 of America's best places to start a business, Texas took up more than a quarter of the list. They named Houston, Dallas, San Antonio, McAllen, El Paso and Austin — which took the winning spot. Many people believe that Austin is Texas's very own version of Silicon Valley because it's filled to the brim with creative founders buzzing to find startup success. You'll find the streets brimming with unique ventures into tech, retail and more.
Why Is It so Popular?
There are a few reasons why Texas and its cities are getting top billing. For one, they're proven to get the job done. Research shows that Texas has the third-highest rate of average revenue growth in the United States. The number of small businesses grow at an estimated rate of eleven percent every year. Its unemployment rate is lower than the average state. Clearly, it has the statistics to back-up the nominations.
Another benefit that Texas has is its large population. There is an enormous talent pool out there. You will not have a hard time finding a great team to work for you. If anything, you might have to sift through too many resumes and have a long debate on who makes the final cut. The massive population also means you have a large customer pool to dip into, too. Even if your startup is designed for a tight niche, you're bound to find an audience for it.
These are some other reasons why Texas is considered such a prime location for entrepreneurs:
Great business incentives
Tax benefits
Low costs of doing business
Overall friendliness
Ease of hiring
How Do You Get Started?
Figure out Your Calling
The first thing that you have to do is figure out what kind of startup you want to form. Do you want to open up a home remodeling business? Do you want to operate a chic online clothing store? Do you want to create a small tech company? Before you start planning your workspace and thinking about your business cards, you need to have a clear idea about what type of venture you're hoping to create. It will be the basis of all of your choices from this point forward.
If you're not sure, you should look up the top industries in Texas to see what jobs are currently thriving. You could join in on the excitement, or you could take your chances and do something completely new and unexpected.
Get Capital
Getting enough capital can be a struggle for starting a business in Texas — especially if you're not sitting on a large pile of savings. If you don't gain the attention of venture capitalists or get approval from a big bank, you might feel like you have no options. Don't worry, that's not true. You can use a business credit card, small business grant, crowdfunding and alternative funding to get your footing.
If you need small business funding in Texas and you're not sure what you can do about it, you can always call (866)-644-1353. We can answer your questions and guide you in the right direction. We can help owners who need secure business funding in Austin to cover everyday operational costs like rent and utilities. We can give owners who need Bridge Funding or Merchant Cash Advances to cover emergencies like broken equipment or cash flow drops.
And we can help founders in the future, long after they've passed the delicate first stages of launching a business. When they feel confident that they've found their audience and have cemented a steady income, they will want funding for expansion. So, at that point, we can help you grow your business in Ding Dong so that you can add on a new location, increase your services or take on more products.
Make It Official
After you collect your funding, you're going to want to make everything official. You have the resources, so now you need to put your grand plans into motion. Start applying for permits, get your necessary licensing and register your business's name. You will also want to build a home website and social media pages. That way, customers can find you by walking through the neighborhood or browsing online.
Texas is the state where things are supposed to be larger than life. So, take a chance on your big business ideas, get funding and make those plans become a reality. After all, you're in the right place to make it big.