The Reasons Why Big Banks Say No to Businesses
January 31st 2020 at 3:07pm Published by firstdownadmin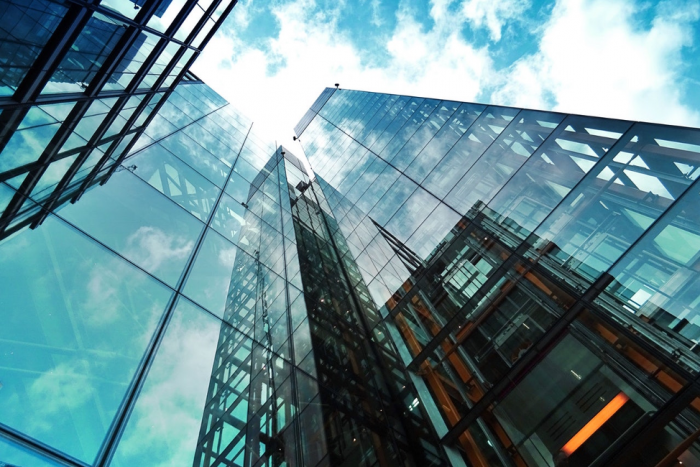 Banks can offer funding to small business owners, but they have to meet all of their strict qualifications and get past their tough restrictions. Even if you run a successful business, you could still have your funding application rejected when you don't meet all of those high expectations. Find out what things get banks to turn away small business owners, and what funding alternative you can turn to.
You Don't Have Good Credit
Your business credit score is one of the first things that banks will take a look at when you apply for funding. So, if your overall score is low, your chances of getting rejected are high.
Banks believe that your credit score indicates how much of a financial risk you will be. A top-tier score tells them that the company will use the funding wisely, make payments on time and grow the business. A low-tier score tells them that the funding could be wasted.
What Can First Down Funding Do?
A low score doesn't have to stop you. You can still get the funds you need. You have several options to secure bad credit business funding and get the financial support for your business:
Pledging a cash down payment
Providing collateral
Signing a personal guarantee
Accepting smaller funding
You Don't Have Collateral
Before approving a business funding, banks want you to prove that you have large personal assets to use as collateral. Or, they will ask for a co-signer that will take on the burden of repayment if you don't manage to complete it. The strategy is supposed to add a sense of security to the agreement since you risk sacrificing the asset if you do not meet the terms of the funding. This is their version of insurance.
Unfortunately, not everyone has large personal assets set aside for these moments. Or they don't have someone willing to co-sign and put their own finances on the line.
What Can First Down Funding Do?
Much like bad credit funding, you can still use different strategies to access financial support, whether you sign a personal guarantee or accept a smaller amount than you originally expected. It will not be a dead-end for you.
You Don't Have a Long Operating History
Businesses with longer operating histories are believed to be more stable and established, having survived in a competitive field for several years. Their longevity makes them appear to be less of a financial risk, whereas a brand-new business hasn't surpassed many challenges beyond launching. So, banks see them as a safer investment than companies that haven't passed the tests of time.
The problem is that established businesses with longer operating histories won't need the support as much, while new owners need funding to stay afloat for the years ahead. How can they get a lengthier operating history without the financial boost?
What Can First Down Funding Do?
A lengthy operating history isn't required. All business operations are given a chance to access funding and will not have their short running time used as a point against them. However, there is one type of support that may not be available to you, depending on your trading history. If you're looking for funding to expand your business in the long term, you will have to have a minimum of three years of trading history under your belt.
You're in a "Risky" Industry
Certain industries are considered riskier than others. This doesn't necessarily mean that they're dangerous to work in, but that they're not thought of as safe investments.
Here are some things that could make an industry risky:
No guaranteed revenue
High chances of financial difficulty
High chances of business closure
Very competitive industry
Slowing or "dying" industry
Negative market predictions
What Can First Down Funding Do?
There are very few industries that First Down Funding won't service. These are businesses related to adult entertainment, firearms, gambling and illicit substances. Otherwise, we offer support to operations in a wide variety of industries, whether they're considered risky or not.
Here are some of the industries that we serve:
Auto shops
Bakeries
Beauty salons
Coffee shops
Construction
Daycare businesses
Fitness clubs
Florists
HVAC services
Online retailers
Pet stores
Plumbing services
Restaurants
Your Loan Is Too Small
You would think that asking for a smaller amount of business funding would be a point in your favor, but sometimes banks will reject you for requests that are too small. They won't see the lower amount as worth the effort or risk.
What Can First Down Funding Do?
You can access funding for smaller goals like replacing an important piece of equipment or purchasing discounted inventory. If you're hoping for a quick fix, you should apply online for a short-term business funding. You'll have your answer within 24 hours and receive the funds within 72 hours.
Your Business Is Too Small
Again, you would think that a smaller company would be a benefit, but that's not true. Large banks are more likely to fund to corporations over consumers and small business owners because they tend to apply for much higher funding and they have more assets to rely on. Unfortunately, the companies that are already established often get the most support.
What Can First Down Funding Do?
No business is too small to get funding. Operations all over the United States can access the financial boost that they need to resolve their issues and fulfill their goals. Whether you're looking for small business fundings in Maryland or loans in Texas, we can help.
Come to First Down Funding
If you can't meet these requirements, it's not the end of your opportunity. You can always contact us to find the right funder and funding and get the best match for your business needs. Call our toll-free number (866) 644-1353 or email us at info@firstdownfunds.com.
Going to the bank will feel like the easiest funding option out there, but now you can see how that's not necessarily the truth. That choice will come with a lot of hurdles, and you might not make it over them. Instead of putting yourself through that stressful challenge, you can try alternative funding from the get-go.