Everything You Need to Know About Business Credit
January 20th 2020 at 3:01pm Published by firstdownadmin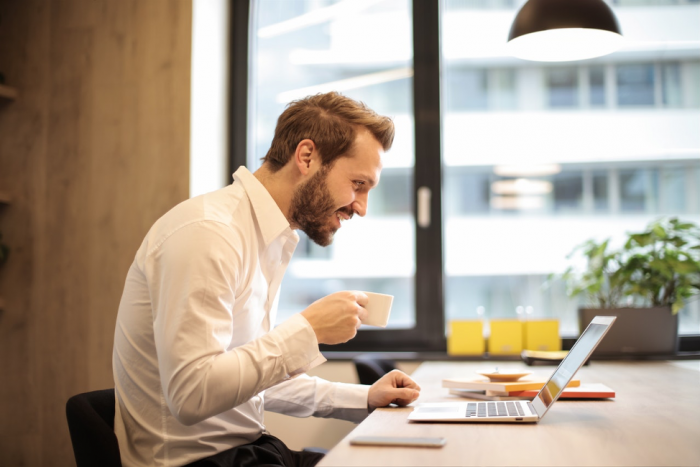 You need to show your consumer credit report to get through significant financial decisions, like applying for a mortgage or buying a car, and the report's score determines the outcomes of those decisions. A low number gives you contract restrictions, high cost of working capitals, and sometimes, outright rejections. Business credit is not too different. Read ahead to find out more.
What Is Business Credit?
The average person deals with consumer credit. As an entrepreneur, you have to deal with business credit, too.
Business credit is the official track record of your operation's credit history and the assessment of its potential financial risk. Banks, venture capitalists and other types of lenders and investors will use the score as proof of whether your business is a liability or an advantage. Your score can determine whether you get funding or not. For instance, it will be more of a challenge applying and receiving long term business fundings when you have a low score.
Here are some of the other things that a poor score impacts:
Insurance rates
Equipment deals
Vendor costs
Utility costs
Business partnerships
If you don't know your current score, you can go to one of the business credit reporting agencies and see the results of your report. While consumer credit scores are measured between 300 and 850, business ones are measured between 0 and 100 — with zero being the worst option and one-hundred being the best.
Here are some of the biggest factors that contribute to your overall score:
Years of operation
Lines of credit opened
Available credit limits
Payment history
Legal matters
How Do You Build a Good Business Credit Score?
1. Get a Business Credit Card
You need to have credit to build it up. So, the first thing that new owners should do is get a business credit card to start creating a business credit history. You will want to put small but regular business expenses onto it, like utility bills.
It will be faster and easier to skip the business card application and to use the credit card sitting in your wallet. But, using your personal credit card for business expenses is never a good idea. It will make bookkeeping a hassle, and your payments will only affect your consumer credit score — not your business score.
2. Establish Trade Lines
Most operations require third-party vendors for materials and products. In order to purchase these essentials, your business should open up trade lines of credit. Then, ask the vendors to report your monthly payments to the credit bureaus — this will help your score. The average credit bureau will only rate your business after you have four open and active trade lines with vendors, or more. Along with a credit card, you can prove that you're consistent and responsible with your repayments.
3. Always Pay on Time
As you can see, payment history is a really important factor in your report. A bad habit of missed deadlines, minimum payments and late penalties will come back to bite you. You should know that the measurements are much stricter than with your consumer score — payments that are late by a single day could hurt your business's overall score.
So, work hard to make sure that you always pay on the due date or before it arrives. There are plenty of applications and programs that will send you reminders to take care of your bills. Use them to your advantage. Better yet, set up automatic payments through your bank account for fixed deadlines and costs. That will take some of the pressure off and help your credit score in the long-run.
4. Keep Your Records Clean
Every business credit reporting agency will look through public records that were filed in your establishment's name. Legal matters like a bankruptcy filing or a court judgment will show up on your report, and they will definitely impact the total score. Try your best to keep your records squeaky clean. It's ideal for your business's credit report, along with its reputation.
5. Double-Check the Results
Look for any mistakes on your report. If something looks off, notify the reporting agency right away. A single error could completely change your score. Never underestimate the power of corrections.
Reviewing your report is a good practice, even if you don't find any errors. It lets you know what decisions and events have impacted your score. Maybe you changed the location of your operation. Maybe you increased your staff. Or maybe you changed vendors in the past year. Keeping a close eye on the report will give you a better idea about how you received these results, and how to improve them.
What Do You Do When You Have a Low Score?
It's important to know that your score isn't permanent. If you have a low score, you can try the previous tips to raise it and improve your future financial opportunities. But, how do you get funding in the meantime?
Anyone who is wondering if you can you get funding with bad credit can rest easy knowing that there are funding options out there. A bad credit funding is designed as a funding alternative for owners that don't fit the strict criteria of traditional financial institutions. They don't have significant assets or collateral to use for security. They don't have a spotless credit history. This funding option allows you to dodge these obstacles so that you can help out your business as quickly as possible.
It's one of the best short term funding options that you could get as a small business owner. You could use it for goals like upgrading machinery, purchasing inventory or maintaining cash-flow without hurting your credit score. If anything, it will enhance your score.
First Down Funding Can Always Help
You can always call the business funding experts to answer your questions about financing problems and solutions. Feel free to give us a toll-free call at (866)-644-1353 or send us an email at info@firstdownfunds.com. We can help you get informed and get funded as soon as possible.
With a good business credit score, you can have a clear path to strong funding and low-interest rates. With a bad score, your path will be full of hurdles and stumbling blocks. Now, you know how to avoid an unfortunate score in the first place and how to recover from it if it happens anyway. You can run through those barriers at top speed.