When Is the Right Time to Expand Your Business?
December 29th 2019 at 3:15pm Published by firstdownadmin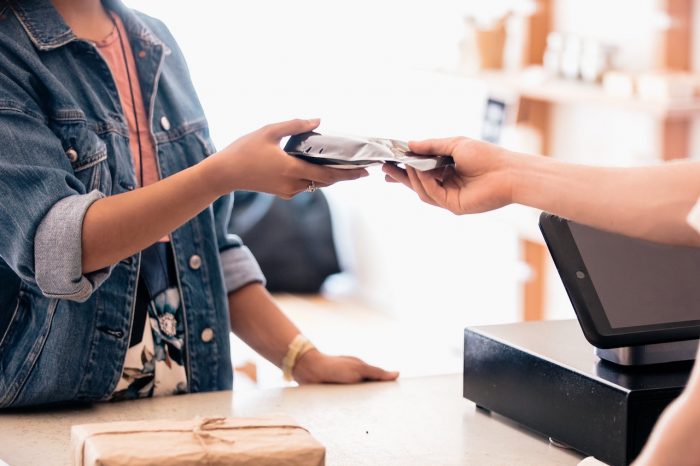 You've had your business open for a while now, and you're wondering when it will be the right time to expand it. You don't want to overestimate your trajectory and fumble a good opportunity. Read about the clear signs showing that you should be planning on expansion and how you can make it happen.
Business Is Going Well
The first sign that you should consider expanding your business is that you have steady profits and you have had them for a long time. Your budget is stable. You have a consistent flow of customers. It's not enough to look at the past few months. If your business has been running smoothly for over a year, you could be ready to make a change.
You're Getting a Lot of Customers
Maybe you want a little more security before you make the decision. In that case, you'll know that you're ready to expand when you start getting more customers than you can possibly handle. That consistent, measured flow of customers has turned into a flood.
If you're a retailer, you can spot the evidence of this when you quickly sell out of a product and have new customers asking how it disappeared so quickly. If you're a restaurant owner, you can see it when you have diners crowding the entrance and waiting over an hour just to get a table. Your supply isn't meeting the intensity of the demand.
This is too much of a good thing. The increase in demands can lead to operational inefficiencies and customer service complaints — especially from customers who can't get their foot through the front door. Unless you expand the business in some way, you're going to be overwhelmed and suffer the consequences.
Your Industry Is Growing Bigger
Your business happens to be in an industry that is booming right now. People are clamoring to start their own enterprises in the field, but you already have a head-start. What if you took advantage of this timing and expanded your already-established brand? You could ride the momentum of this exciting industry boom.
According to Investopedia, some of the fastest-growing industries in the United States right now are computer systems design, residential building construction and civil engineering. So, if you're in one of these industries, you might want to seize the moment and expand right away.
How Do You Expand?
There are three ways that you can expand your business: open up a new brick-and-mortar location, open up an online store, or add more products/services.
1. New Location
A new location is usually what people think of when they're planning to expand their business. Be sure to scope out a new space that's a good distance away from your first location. You don't want to tap into the same target audience. You want to reach a completely different group — one that would feel inconvenienced traveling all of the way to the original location.
2. Online Store
Your new location doesn't have to be a brick-and-mortar store. It can be online. If you can offer products or services online, you can easily expand your business this way. All you need is access to a computer and some funds for stocking, shipping and returning items.
And the best thing about it? You don't have to think about business hours. You can make a sale at 3:00 in the morning without having any staff members operating the cash register. With the right website, you can make sales in your sleep.
3. More Products and Services
Finding another location and training a new workforce will be a challenge. If you want to keep things simpler, you can stay in your location and expand the products and services inside of it. For instance, a hair salon can add hair products like shampoos, conditioners and styling gels at the front of their business. Or they can offer spa treatments like manicures, pedicures and facials. These changes will draw in new customers and encourage regulars to purchase more.
Get the Funding First
One of the biggest mistakes that ambitious owners make is expanding the business too fast without looking too closely at the finances. If they open up another location, they're confident that the sales will mirror the ones of their first location. But it's still a new business that's going to experience growing pains, just like the first location did after it launched. It won't have regular customers to depend on. It still has a reputation to build. So, you can't assume that the revenue will be just as high.
An important rule of managing small business finances is to be careful with expansion — going too aggressively can set you up for bankruptcy and one or more business closures. Make sure that you have plenty of funds available to manage the expansion costs and maintain cash flow after the changes have been made. Otherwise, you're setting yourself up for failure.
If you don't have enough money saved, you can click here to get enough business expansion funding to carry out your goals and to offer some much-needed security. Here are some of the things that you can use it for:
Investing in a new retail location
Purchasing new equipment
Purchasing new furniture
Purchasing new technology
Purchasing commercial vehicles for transportation
Purchasing inventory, materials and supplies
Hiring and training new staff members
Starting marketing campaigns
Maintaining working capital
We Can Help
You can look to First Down Funding for help whenever you're worried about your business's finances. It's the best option for getting access to fast long-term funding so that you can follow through with ambitious expansion plans. And it's a great choice for short-term funding for small issues like sudden drops in cash flow. Whatever your reason, you can simply apply for funding online and get approved for your funding within 24 hours.
You've already beaten the odds. You have a business that is thriving. So, why not take this success story and make it even better than it already is? When you spot the signs, get some funds together and expand your operation.