How Can You Get Access to Money in a Hurry?
December 26th 2019 at 3:11pm Published by firstdownadmin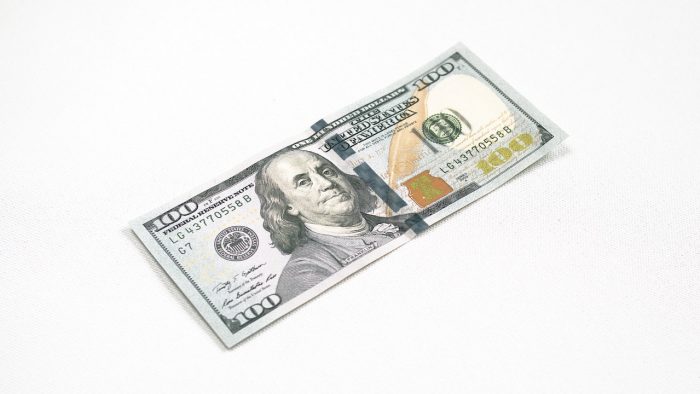 Your store has a steady stream of customers. Your cash flow is consistent. In a sense, your business is doing just fine. But, you don't have enough profits coming in to reach loftier goals — you only have enough to maintain the pace that your store is running at right now. Unless your sales suddenly spike, you're going to need to get some funding.
Find out what type of business funding you can get in a short amount of time.
Bank Funding?
It seems obvious to go to a bank for funding. That's where you deal with your personal finances, so why not go there for your professional needs? They give out funding to everyday citizens, so they should be free to give them out to small business owners.
What's the Problem?
The problem is that big banks don't always offer financial support to small business owners. Part of that reason is that small business owners seek out smaller business fundings — these are usually less than $100,000. To a small store or hobby shop, that's still a lot of money. But to a bank, that's not worth the risk. They're more likely to fund to a larger corporation seeking out funding in the millions because it's more profitable. They prefer to support the big players as opposed to the underdogs.
Banks also have restrictions that you might not be able to get around. For instance, a poor credit score could be a disqualifying factor for your funding application. Your credit score lets financial institutions know whether you're a lending risk or not. A lower score tells them that you might not make your repayments on time, or at all. Unless you have a spotless credit history and an excellent score, you might leave the building empty-handed.
Another factor that can get your application rejected is a business credit score — also known as your commercial credit score. It's completely separate from the ranking of your consumer credit. Instead, it ranks your business's financial risk based on credit obligations, repayments, legal filings and operation history.
You should read this before you get funding to find out what other factors can get your application disqualified at the bank.
Even if you pass all of the qualifications, the biggest problem that comes with bank funding is that the process is long. It takes between twenty to thirty days (or more) to get an approval. After the approval, it takes thirty to sixty days (or more) to get access to these funds. You can't wait for months to get your hands on financial support.
Grant Funding?
The federal government does not offer business owners grants unless they either work for a non-profit or educational institution. It does offer funding programs and opportunities for owners in other industries so that they can finance their research, development or expansion. For instance, the U.S. Small Business Administration (SBA) provides grants for business owners that need more financial help.
You can also get grants from organizations and corporations, like the FedEx Small Business Grant or the Patagonia Grants Program.
What's the Problem?
All of this sounds great until you realize how long it takes to apply for a grant. If you've applied through a federal or state agency, you can wait for three to six months since you submitted your application for an answer. This doesn't even mean that you will find out that you've been approved — you could still wait all of that time and then hear that your application has been rejected.
The waiting period doesn't factor in how long it takes to complete your application. You will have to set aside time to research the grant opportunities and write out the proposals.
When you tally up all of that waiting time, you can see that grants and government funding can't be used as a quick source for cash.
First Down Funding
If you come to us for help, you can get access to our Bank Only ACH Program. The Bank Only ACH Program offers a specialized Merchant Cash Advance that's perfect for business owners who need a quick source of cash.
What's so Great about It?
A Merchant Cash Advance is a one-time infusion of capital that comes in the form of a lump sum. The way it works is that it's borrowed against your projected profit and then repaid based on your future revenue. So, owners that are dealing with steady cash flow and regular sales don't need to worry — they'll be able to comfortably tackle the repayment.
One of the greatest benefits that this option offers is speed. You don't have to wait weeks or months to get your funding. You can fill a simple application online. Then, you will hear about your approval almost immediately. Approvals can be provided in as little as three hours after your submission. Then, you will have access to the cash in 24 to 72 hours. It's that fast.
Another one of the benefits of an MCA vs business fundings is that it doesn't have as many restrictions for business owners. You don't need to have a long operating history. Businesses that are only 60 days in operation are free to apply. And the approval rates are up to 85% for small business funding. You should read this to learn more about MCAs and how they compare to standard business loans from big banks.
Call First Down Funding
You can contact ourfunding specialists whenever you have any questions about MCAs or any other type of business funding. Give us a call at (866)-644-1353. We have exceptional customer service and support to guarantee that your experience goes smoothly.
You don't have time to stand around and wait to hear whether you got funding approved or not. You can't sit there and twiddle your thumbs until you get an email. You need a quick infusion of cash and you need to get it soon. That's where our Bank Only ACH Program comes in handy. In a few days, you could have access to the cash and get back to business.