BALTIMORE: LOWER COSTS BETTER VIBE FOR STARTUPS
December 4th 2019 at 10:49pm Published by firstdownadmin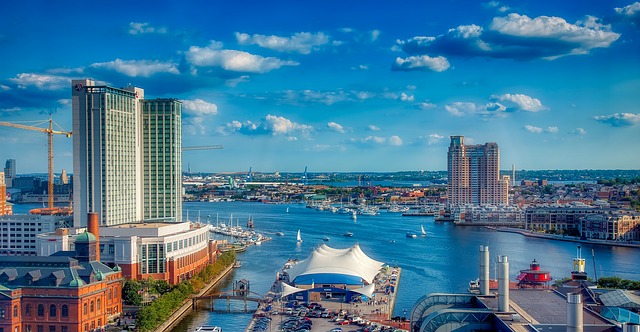 Greater Baltimore is one of the best metros for growing new ventures.  The Region's opportunity share of new entrepreneurs ranks 2nd among the largest metro regions in the U.S.  Baltimore's talent pipeline is fueled by the city's prestigious academic institutions, including Johns Hopkins University, Loyola University, and the University of Maryland, Baltimore, which host entrepreneurship and business programs. Additionally, powerhouse public companies like T. Rowe Price, Under Armour, and McCormick & Co. have lured employees to the area and expanded the talent pool for local startups. Founders looking to save cash would be wise to settle in Baltimore: The average asking rent per square foot of the city's office space is $23.93, a steal compared with San Francisco's $84.89. Baltimore's startup community knows it doesn't have the same reputation as the Bay Area, but it's working to fuel entrepreneurial growth.
Businesses are also getting a boost from local incubators such as Betamore, Bwtech@UMBC, and Emerging Technology Centers, which, since 1999, has aided more than 500 companies, 85 percent of which are still in business.  
Here's a short list of the best startups in Baltimore for this year:

ZeroFox. 
ZeroFOX, the innovator of social media & digital security, protects modern organizations from dynamic security, brand and physical risks across social, mobile, web and collaboration platforms.

Facet Wealth. 
Facet Wealth provides full financial life management, delivered by a dedicated team led by a CFP ® Professional, to mass affluent households.

Terbium Labs.
Terbium Labs developed Matchlight, the world's first fully private, fully automated Dark Web Data Intelligence System. Monitor the dark web for your private data fingerprints and notify you immediately if even a trace of your information shows up where it shouldn't.

Common Curriculum. 
Common Curriculum is an online platform for lesson collaboration and curriculum publishing. Used by thousands of schools and teachers worldwide, Common Curriculum helps teachers, schools, and districts seamlessly work together.

Allovue. 
Allovue empowers educators at every level to allocate resources to best support the needs of students. User-friendly software applications allow district officials, principals, and other school administrators to visualize, analyze, and optimize the impact of spending on outcomes in education. The flagship product, Balance, contains applications to analyze school budgets, track and forecast expenditures, identify trends over time, and plan for future capital investments.