POOR CREDIT SCORE – A ROADBLOCK TO PROGRESS
November 23rd 2019 at 5:08pm Published by firstdownadmin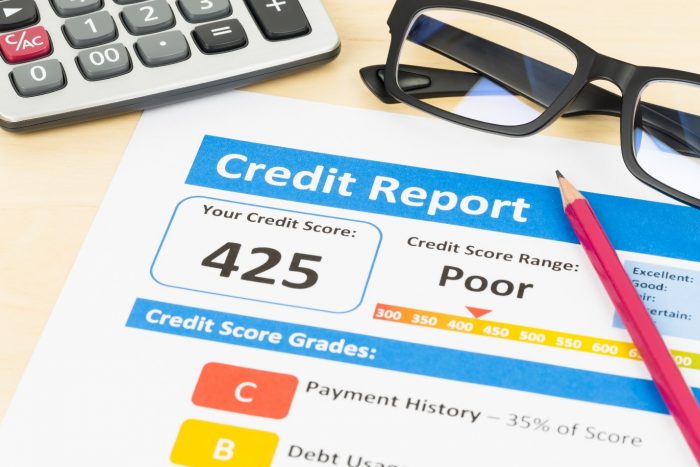 An ideal or excellent credit score is essential in the borrowing world. As good credit record opens the door of opportunities for an entrepreneur to avail a variety of services by any alternative funding organization similarly the poor credit history can result in the seizing of your assets, charged-off accounts, no funding approval or credit card accounts for the sustenance of your business that can ultimately lead your company to downfall. Besides, to improve your credit score you will need another funding that means anther trouble because you will end up in no or less payment on time, and in this way, you will be stuck in the never-ending cycle of borrowing. Therefore, fixing poor credit history is vital for the establishment of your business. The credit scores are not set because they shift as the credit report updates data that's why you can be capable of controlling your economic condition by making particular changes. They will bring a positive impact on your credit score.
HOW TO FIX WEAK CREDIT SCORE?
As a business executive, approach alternative funding organizations for financial support is essential, but qualify for funding approval is an uphill battle with weak credit score. Therefore, it is integral to focus on raising credit score to stand in this severe economic weather. There are many ways to improve your poor credit history, and they are detailing below:
CHECK ON CREDIT SCORE
The first thing in fixing your weak credit history is to have a look at your credit score and observe the most affecting factors. Your credit rating decreases due to high usage of credit with unpaid balances on your debit or credit card and no, late or missed repayments. Thus, this data analysis will assist and encourage you in practicing the robust strategies for reducing budget and enhancing revenues that will ultimately enable you for further financial grants, and their repayments on time will improve poor credit score.
BORROW A SMALLER AMOUNT
Initial financial support is crucial for setting a start-up. But, as time passes, the need for more funds for the immediate need of cash becomes the part of business finance. In this case, borrow less amount from alternative funding organizations as a little amount of funding will come up with short repayment duration, low-cost of working capital, and small premium fees. Besides, repayment on time will raise your credit score.
TIMELY-PAYMENTS
The repayments of funding or bills on time is an essential factor in fixing credit record because many alternative funding organizations check your credit history before providing investment and disqualify you due to poor credit score.
SAY NO TO NEW CREDIT ACCOUNT
Opening many credit account for improving credit history will get you in trouble as excessive credit accounts can cause significant harm, from establishing robust investigations on your credit rating to frighten you for a splurge and collect debt.
LEVERAGE FROM UNSPENT CREDIT CARD
Unspent credit cards should be kept open as there will be no additional charges on yearly fees. It is no doubt a great strategy because account increases the ratio of credit utilization as some opened accounts and each with same amount can decrease credit rating.
DEVELOP A CREDITWORTHINESS TRACK RECORD
Even if your personal credit background is negative, you can still create a good company debt repayment history that will help you develop a creditworthiness track record. It is therefore critical that business and personal bank accounts and credit cards are not mixed. However, when you are separating accounts, make sure that company payments are in order.
If you want any assistance in getting funding, then kindly click here.