AUTOMOTIVE: THE ELECTRIC CAR RACE
October 23rd at 10:27pm Published by firstdownadmin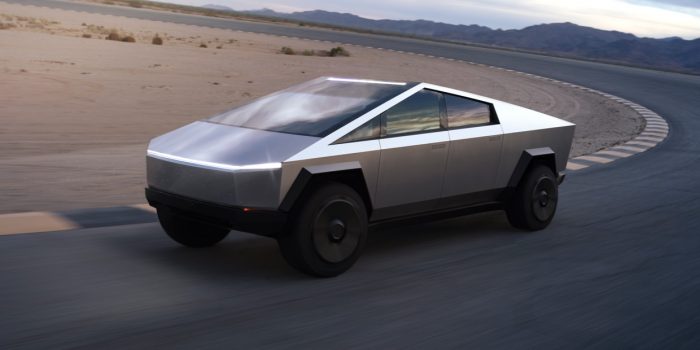 When it comes to technology and business opportunities, there's no better time to live than today. The new economy of automation is changing how we live and it's also forcing many industries to innovate. The automotive industry is one of those exciting sectors that is completely reinventing transportation and people's daily lives. The electric car without a doubt is increasing acceptance and its opening new solutions, not only for our carbon foot print but also to solve traffic problems in many metropolitan areas. The race is on, with Tesla leading in innovation, however, other manufacturers are releasing their own models and technology. Infrastructure for charging stations is on the way, and you can make reservations for future models on the manufacturers' sites. Here's what is going on in the automotive industry's electric car world:
Ford

New slogan "Say Goodbye to Gas with Ford Electric Cars". Though Ford's embrace of electricity trails Tesla's, that doesn't mean the company is behind the curve. After nearly a century of building vehicles powered by fossil fuels, General Motors — one of the world's largest automakers — has begun its gradual shift away from internal combustion engines while touting what executives refer to as an "all-electric future." GM plans to release more than a dozen new electric models by 2023, including a sporty crossover and larger SUVs.
Chevrolet

The game-changing Chevrolet Bolt EV will now take customers even farther. Starting with model year 2020, the Bolt EV will offer a remarkable EPA-estimated 259 miles of range on a full charge1, a 21-mile increase over previous model years. The Chevrolet Bolt EV's winning combination of long range and affordability continues to attract new customers to the electric vehicle segment, and the 2020 Bolt EV will appeal to even more customers by allowing them to travel farther between charging sessions.
Chevrolet recently announced a partnership with Qmerit that will enable EV owners a seamless way to find and obtain quotes from certified electricians to install at-home charging equipment. Chevrolet is the first non-luxury car brand to offer this service, and its partnership with Qmerit will provide customers with a more accessible at-home charging solution.
Volkswagen
The German car maker is planning to launch "almost 70 new electric models" by 2028. In March, it said it would spend over 30 billion euros on the electrification of its vehicle portfolio by 2023. The Zwickau facility is currently undergoing a conversion from being a 100% internal combustion engine factory to one that produces only electric vehicles. Volkswagen is putting around 1.2 billion euros into the site's re-development and says that from 2021 it will have the capacity to produce 330,000 all-electric vehicles annually.
Toyota
Toyota announced that it is accelerating its electric vehicle plans by 5 years and partnering with new battery makers to secure supply as it unveiled images of upcoming all-electric cars.
However, the automaker's electrification plan is still heavily focused on hybrids instead of all-electric vehicles.
BMW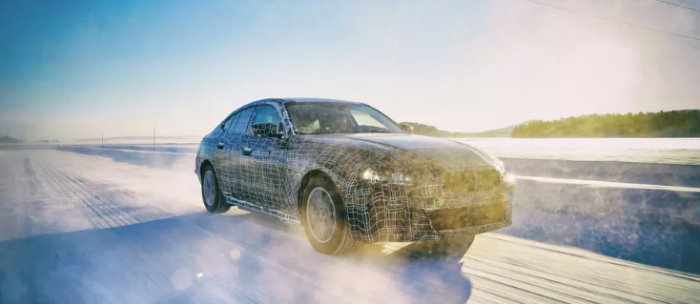 BMW has been teasing the i4 electric car for years, and now the German automaker has released camouflaged photos of the sedan being tested in winter weather conditions ahead of a 2021 release. The company also started teasing some eye-popping specs — namely, 600 kilometers (373 miles) of range and 530 horsepower.
This fifth-generation technology will also show up in BMW's forthcoming iNext SUV and the iX3, an electric SUV destined for China, both of which were also present at the winter testing.
Mercedes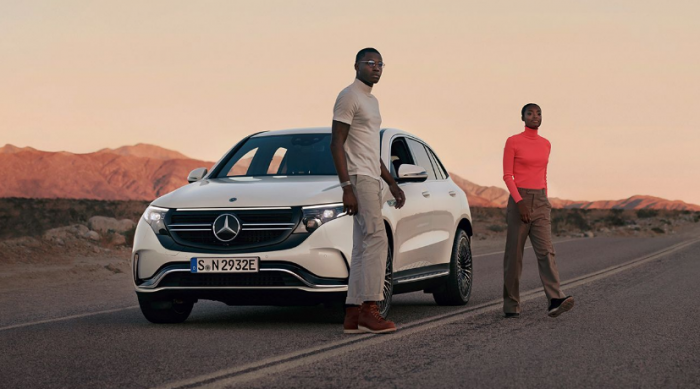 The first entry in Mercedes's EQ lineup, the compact crossover is already on sale in Europe and is coming here in 2020. As the first model of the new EQ brand in production, the 2020 Mercedes-Benz EQC has a lot riding on its wheel arches. Mercedes promises that this vehicle will be joined soon by many all-electric vehicles, so getting it right out of the gate is not a small task.
Tesla
Today's unveil of the Cybertruck is enough to be convinced that the car industry will never be the same. New standards not only in technology but in design as well, a car that is out of Blade Runner's movie, redefining what efficiency and style should be. Today Tesla has jumped to the front of the electric car race and competitors will have a tough time coming up with a game plan to compete in this new automotive era.
There are 1.18 million electric vehicles on the road in the United States, and total electric vehicle sales rose more than 80 percent between 2017 and 2018. And yet, electric vehicle sales, which are dominated by Tesla and GM, still represent a fraction of automotive sales domestically and worldwide. However, this is expected to change as more models and infrastructure is available. After looking at Tesla's Cybertruck you may be excited to think what the world will look like 10 years from today.
Read more: https://www.partcatalog.com/page/cybertruck-surprising-facts
With The Pandemic's Impact on the Auto Industry, Is Now the Right Time to Buy an Electric Vehicle? Read more…
First Down Funding is providing business fundings to America. Apply today. Have an automotive business? business fundings for automotive businesses through First Down Funding