Have You Set your Business' Budget for the Holiday Season?
November 7th 2019 at 7:33pm Published by firstdownadmin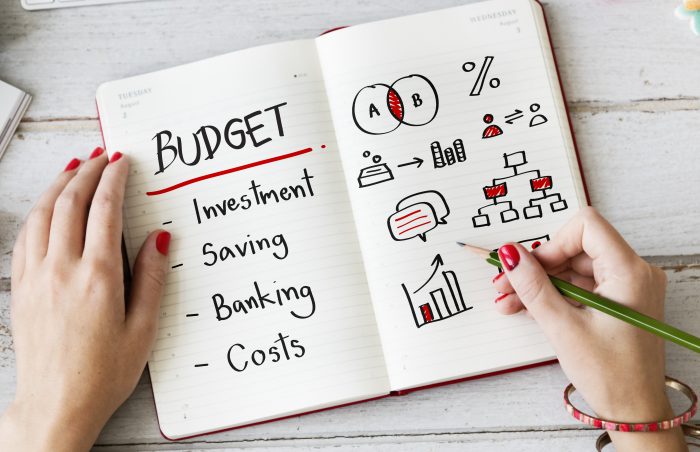 We're only a few weeks away from Thanksgiving and over a month away from Christmas. This exciting, yet hectic, time of the year offers many challenges and opportunities for businesses. Have you factored them in to your business' budget? First Down Funding recommends you to start by setting goals. How much volume of business are you hoping to achieve this holiday season? How much should you spend to achieve the projected volume? You can start addressing these fundamental questions by reviewing the following 5 areas of your business:
Marketing
The holiday season creates plenty of opportunities for spending on advertising and marketing initiatives. That said, it is vital to choose the correct advertising channels and allocating the right budget to both, new and existing channels.

To help you decide your budget for marketing, you should consider your return on investment (ROI) for the following channels:
Signage
Print advertising
Email marketing
Social media
Website updates
Broadcast advertising
Promotions and events
Loyalty programs
We advise you to analyze your marketing Return on Investment (ROI) for the previous fiscal year so you have an idea of how much to invest in each potential channel. You are also advised to review your competition's activities so you can strategize accordingly. The main goal here is to establish a sound, concrete plan of action for your marketing initiatives to ensure you don't miss out on any opportunities and avoid redundancies.
Inventory
Majority of the selling takes place during Black Friday and the days heading into Christmas. Hence, planning your inventory is of paramount importance. You don't want to be in a situation where you run out of stock or have so much stock that there are unsold products on the shelves even after the New Year. To help you plan your inventory, our Business Funding and Funding experts strongly recommend you to look over your previous year's sales numbers. Did you anticipate the right amount of inventory last time around? Should you order more or less inventory based on last year's numbers? You should also consider new products and the added advertising initiatives you have taken on so your projected sales are better in line with the demand for what you plan to sell.
Production
Speaking of demand, for manufacturers, it is crucial to plan production according to the demand of your goods in the holiday season. This may not be the case for all businesses, but for some, the holiday season is the be-all and end-all of sales and production. Your objectives for production must be updated as per your previous year's sales performance, the most recent developments in the market and among your competitors, the financial climate, et cetera. Thereafter, our Business Funding experts advise you to factor in relevant changes in the production process to your budget. These changes typically include an increase in the buying of equipment, raw materials, utilities, labor, transportation, and storage costs.
Decorations and Gifts:

The holiday season is a festive time of the year. The spirit of giving encourages us to celebrate with everyone, not just with family and friends, and so no matter what type of business you are, you will decorate your work-place (especially if you're a retailer) and distribute gifts to all stakeholders of your business. The decorations and gifts need not be extravagant and expensive, but will go a long way in building key business relationships with your stakeholders. That said, these costs do need to be budgeted in.
Liquidity
Once you are done setting up your updated budget, you might realize that you are low on working capital. You need not worry though, as considering a short-term business funding will keep you from cutting down your budget. In fact, this year cost of working capitals are lower than usual which makes the expense of borrowing relatively small compared to the gains from the added expenditure. The increased revenue in sales you project from the set budget far outweigh the borrowing expense you would incur. You would be well-advised to strengthen your budget through a short-term funding from First Down Funding. We will ensure your working-capital stays afloat throughout the duration of the holidays. Contact us now so you can enjoy a hassle-free holiday season!