One Way to Expand Your Maryland Business
October 28th 2019 at 4:35pm Published by firstdownadmin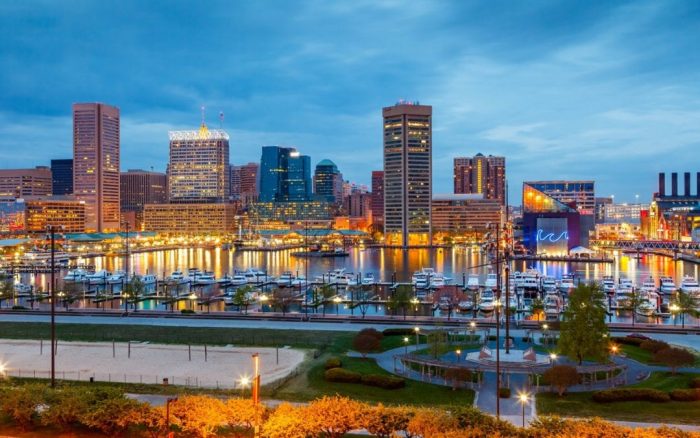 Your Maryland business is going well. The customers are lining out the door. They're posting reviews that are positive and recommending your venture to all of their close friends and family members. If anything, it seems like the demand is too much for a single business to handle. The only solution that you can think of is to strike while the iron is hot and expand your operation as soon as possible.
How Can You Expand Your Small Business?
Business expansion can mean two things. The first version of business expansion is building another location for your store to reach other customers while maintaining the original location. You will want the new store to be in a neighborhood far away from the first store so that you can reach a completely different audience. Otherwise, you would be tapping into the same audience as the first storefront. You want to cover as much untouched ground as you can.
The second version of business expansion is based on diversifying products and services in order to increase your customer base and bring in more revenue. The products and services should still be related to the core theme of the business. For instance, a hair salon that's hoping to cater to a larger clientele can add on cosmetic services like eyebrow threading, facial treatments or waxing. Or they could put shelves of hair and beauty products by the front register so that clients can bring the salon experience home with them.
How Do You Avoid Expanding Mistakes?
Mistake #1: Expanding without a Clear Plan
One of the biggest expansion mistakes is not creating a clear plan for the newest location so that it becomes a perfect extension of the original store. When owners decide to improvise, they end up with a new storefront that poorly represents their brand. It's a complete mismatch that could confuse your client base and financially backfire.
As the owner, you need to make sure that the features match up. Contact your vendors to duplicate the product lists. Use existing staff members to train the future staff to maintain the same level of service quality. And look over the storefront to take note of what you can replicate, like décor. All of these factors matter.
Mistake #2: Going Too Big, Too Fast
Another big expansion mistake is trying to expand too much. Owners decide to open up multiple storefronts instead of settling with two. Or they decide to hire a fleet of new staff members and get top of the line equipment right away. It's a classic case of counting your chickens before they hatch.
If you need any proof, look at this list of companies that grew too quickly and either had to cut back on their expansion plans or close their stores as a result. You should take small steps and wait. If the feedback is consistently positive and the finances haven't taken a major hit, then it's safe to take another step forward.
Mistake #3: Not Having the Funding Available
And finally, the greatest mistake is trying to expand without having enough funding. You don't want to run out halfway through expensive renovations and then realize that you've set yourself up for failure.
Before you expand, make sure you have the funds. It can be savings that you've collected, or it could be funding that you've acquired from a trustworthy source. If you don't have savings, you can click here to get the capital you need to grow and help your business expansion go smoothly.
What Can First Down Funding Do for Your Expansion?
We offer expansion funding for owners that want to watch their ventures grow and achieve their dreams as entrepreneurs. Having access to considerable funding can help with major changes for store renovation, inventory diversification and staff hiring. And owners can always use a financial safety net when problems crop up, like construction delays and price hikes.
The criteria for acquiring this type of funding is slightly more strict than other types of business funding in Maryland — this is due to the significant amount that's required for expansion versus short-term needs. You will have to meet these qualifications:
A personal credit score over 620
A minimum of 3 years of trading history
Over $20,000 worth of bank deposits every month
Over $3,600 in daily balances
You are also required to provide more documentation than for most of our other funding options. You will need hand-signed business funding agreements, copies of government identifications and copies of business bank accounts. You will either need to provide a business lease agreement or a mortgage statement for the location. And you may need to send further documentation, depending on the funding value.
If you meet all of these qualifications and can provide all of the required documents, you should apply for business expansion funding today and wait for your approval. Approval can take 24 hours or less. That means you can get your green light on the same day that you send in the application.
If you get approved, you can have access to your funds within days. It's the fastest response you could hope for. If you went to a bank, you'd have to wait weeks just to get an answer regarding your application.
Find Out More Information
Go to our website to learn funding 101 so that you can be aware of all of your options for financial support. There are availabilities for long-term funding, short-term funding, and funding for applicants with challenges like poor credit or no assets.
We can also answer your questions and concerns by phone and by email. You can collect all of the information you need before you decide on your next step forward.
Expanding your business feels like the next big step for you. You've seen your business succeed on a small scale, and now you want to exercise its full potential. If you want to avoid common mistakes that ambitious owners make, try to move steadily, create a clear strategy and get your funding ahead of time. This way, your expansion will be a success story.