First Down Funding supports 53 Families Foundation & Jameel McClain's Annual Thanksgiving Food Drive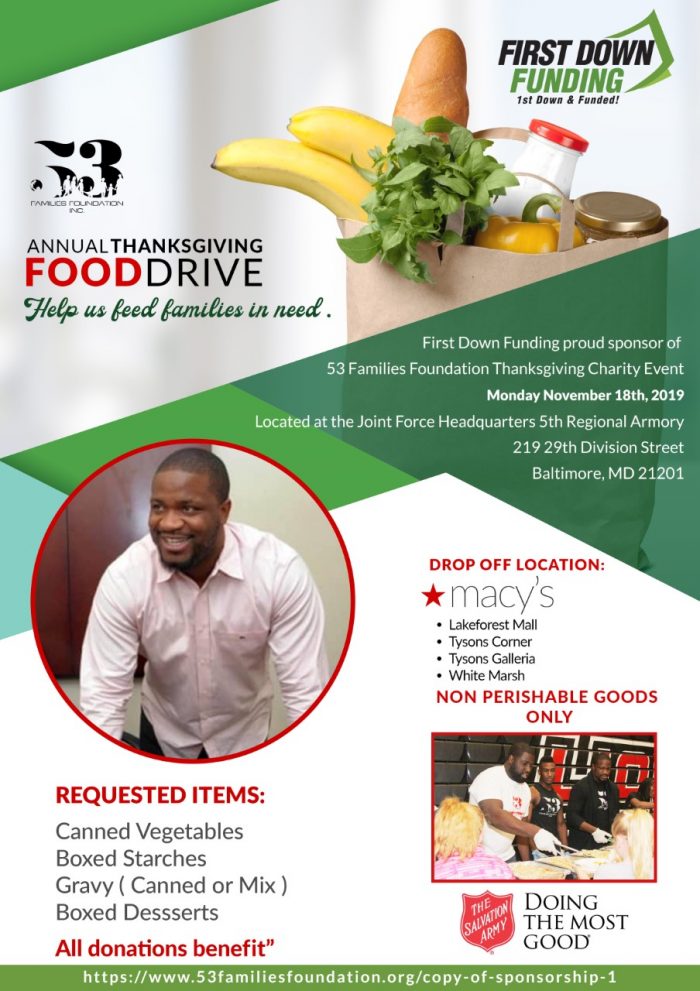 First Down Funding provides funding support every day to Small Business Owners in all 50 States throughout the United States. Everyone eats is the First Down Funding motto.
Monday November 18th, 2019, First Down Funding will continue to help and support within the 53 Families Foundation Annual Thanksgiving Food Drive. Founded by Baltimore Ravens Super Bowl Champion, Jameel McClain, the 53 Families Foundation will host their Annual Thanksgiving Food Drive at the Joint Force Headquarters – 5th Regional Armory located at 219 29th Division Street, Baltimore, MD 21201.
For more information visit 53 Families Foundations official website at www.53familiesfoundation.org