Everything That First Down Funding Can Do for You
October 21st 2019 at 4:32pm Published by firstdownadmin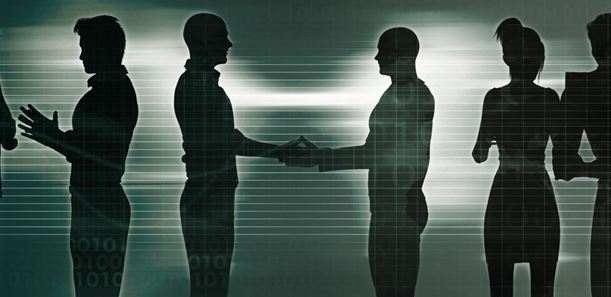 As a business owner, you want to know exactly what First Down Funding can offer you. Read this to get a quick rundown of the funding options that we have available for you: short term funding, long term funding and alternative funding.
Short Term Funding:
Sometimes you need a little extra to get by. When you need that financial boost, you can come to us for short-term funding. It is exceptionally useful for businesses that don't have an emergency fund or rainy-day fund that they can pull out when an unexpected cost pops up. Instead of panicking about making the payment, all you have to do is send in an application online and get that relief right away.
For instance, your storefront has a single bathroom for customers to use. One morning, a customer complains that the toilet isn't working. You go to investigate, and you see that the fixture is overflowing and spilling water over the tile floor. The only thing you can do is shut off the water valve, mop up the mess and close off the bathroom. You know that your budget can't fit the plumber's bill, but you can't ignore the broken toilet. So, you apply for the short-term funding and pay for the repairs immediately.
It's an efficient way to prevent a small problem from becoming a total catastrophe. In certain cases, you may be forced to close up shop until you can make a repair or replace a piece of equipment. Closing up shop will upset customers and affect your cash flow. What if you have to close for more than a day before you can scrape up the funds? A week? That could be a real crisis for you.
By having swift access to short term funding, you can guarantee that the issue is resolved fast. That way, the business can return to normal.
In addition to emergency plumbing repairs, these are good uses for short-term funding:
Making late payments
Improving cash flow
Purchasing discounted inventory
Fixing infrastructure problems
Increasing advertising and marketing
Long Term Funding:
Maybe you're more interested in long term business funding to reach an ambitious goal like expansion. You either want to diversify the products and services that you offer, or you want to open up a second location that can reach an entirely new audience. All the signs are telling you that you should take the leap and try to grow your business, like consistent profits and regular customers that keep telling you to expand the operation. Sometimes, you have to listen to your biggest fans.
When it comes to business expansion, the qualifications for applicants are a little tighter. The funding amount will be much higher than anything you receive from short-term funding, so the approval criteria are stricter. You need to have a personal credit score that is higher than 620. Your business should have a minimum of three years of trading history. It should bring in more than $3,600 balances on a daily basis, and $20,000 in bank deposits on a monthly basis. And you will be asked for various forms of documentation like lease agreements and government identification.
Taking a chance on a new business location is a big deal that's going to take substantial funding and hard work at first, but it can really pay off over time. One of the advantages of expanding your business is that it establishes multiple revenue streams and allows you to increase your customer base. The profits gained from this strategy can be pooled back into your business. And over time, it can be used to try to expand for the third time.
In addition to business expansion, these are good uses for long-term funding:
Purchasing better equipment
Boosting working capital
Refinancing earlier credit facilities
Increasing advertising and marketing
Hiring more staff
Alternative Funding:
Accessing funding can be harder for some business owners. Maybe you don't have a strong personal credit rating and it's making you look like a high financial risk. Maybe you don't have any high-value assets to use as collateral. Or maybe you just started your business and its credit history is too new to be considered desirable. All of these factors can feel like roadblocks, but they don't have to.
We offer options for people who might have a difficult time getting funding by traditional means. For instance, people with lower credit scores or short credit histories will appreciate an avenue to access funding without rejection. It's very difficult to get any financial support with a bad business credit score — this is usually a rating between 0 to 49, with zero being the worst. Owners lose out on a lot of opportunities for success and growth because of this score.
There are four ways that owners dealing with poor credit history or scores can access funding:
Pledge a cash down payment
Provide collateral or assets
Sign a personal guarantee
Accept a smaller funding amount
We offer unsecured funding options for people that don't have any valuable assets to use as collateral or security. It will be smaller than a secured form of funding, but it's still useful. The amount is based on your business's projected future transaction values. After the number is quickly calculated, you will receive your funding.
As you can see, First Down Funding offers alternative funding for businesses that would either be ignored or outright rejected by traditional financial institutions like big banks. These problematic features would normally shut down an aspiring entrepreneur's dreams.
But, we understand that most people cannot manage to be the perfect candidates for funding, with exceptional credit ratings and a big collection of assets to put up as security. We don't want hard-workers to get left behind.
Contact Us!
If you're not sure about what works best for your business, you can always contact First Down Funding for more information and to get all of your questions answered. You can contact us directly by phone or by sending us an email.
We're here to help businesses thrive. We want your operation to get access to the funding it needs, whether it's for getting out of rough patches or taking on an ambitious expansion. Every owner deserves a chance to get financial support and reach for their goals.