Questions You Should Ask Before Acquiring Small Business Funding
October 8th 2019 at 4:48pm Published by firstdownadmin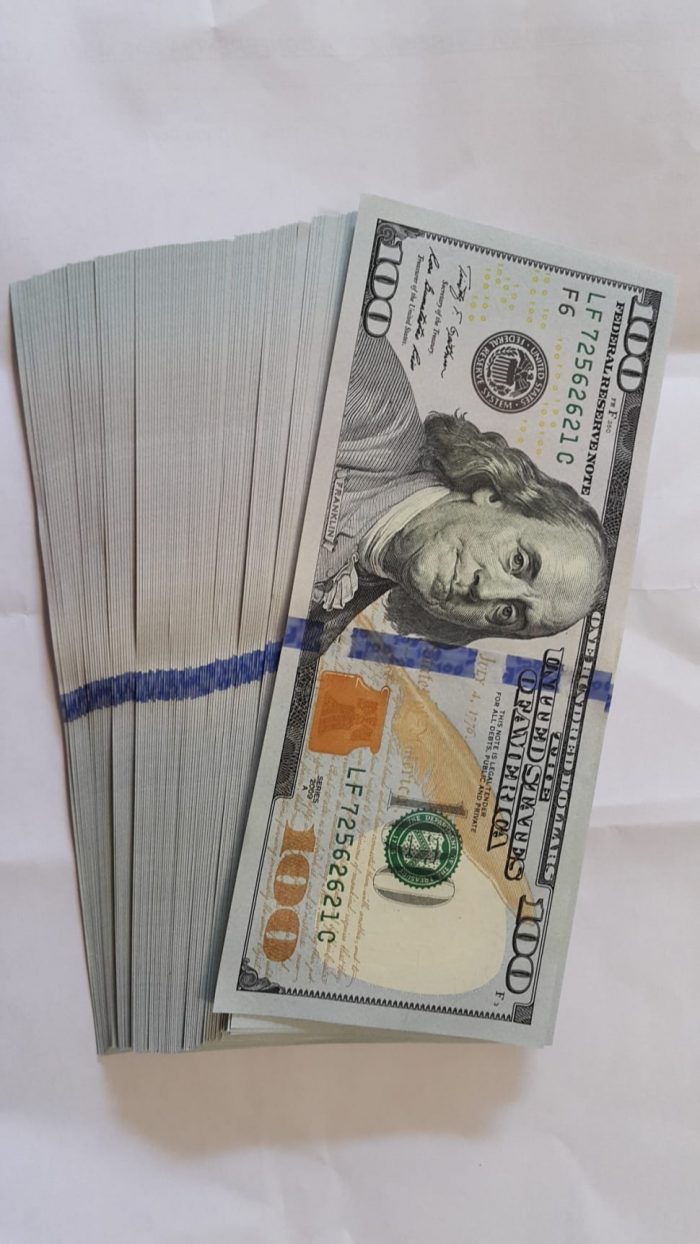 The world of small business finance has grown manifolds over the previous century. Gone are the days where banks would act as the only reliable source of finance. We now have multiple private funders making finance easier for everyone involved. These funders help you get your hands on the finance you need to succeed in your business.
Banks are no longer the one-stop outlet for getting funding, and the numerous other options now allow business owners to get small business finance without the hassle and trouble of banks. While these options have made getting small business funding easier, there is still some risk associated with the process.
You would want to be clear about your options before you head for a small business funding because there is no room for error. You would want to have your guard up so that you can protect your business in the long run and can also stop taking funding that aren't required.
As part of this whole process, we believe there are certain questions you should ask yourself and the funder. The questions you ask yourself would help you decide whether the need for the small business funding is real, and the questions you ask the funder would help you decide whether the specific funder is good for you.
Your answers to these questions would guide you to the right small business funding option. Asking these questions would help you understand what is best for you and which funder you should opt for.
Questions to Ask Yourself
We first mention the questions you should ask yourself, because they will decide your need for small business funding and whether you should proceed forward with the idea.
Why Do I Need the Additional Capital?
Before you go for the funding option, you have to ask yourself why you need the additional capital and what is the business need you plan to meet through it? This is quite a straightforward question, which you should readily have an answer to.
Your capital requirements should be crystal clear before you approach a funder. While this is the bare minimum that you ought to know, most business owners don't have any concrete plans as to what they want to achieve with the funded amount.
Articulating the reason or purpose behind your funding will help you answer some of the other questions that follow in this list. A recent survey found out that the most common reasons for seeking business fundings are for purchasing inventory or adding new equipment to your office or factory space.
Additionally, knowing the purpose behind the funding can also help you decide the terms of your funding. It will help you know what kind of funding you are looking for. You can either go for a short term funding or a long term loan based on the objectives you want to achieve through this entire process.
There are numerous financial calculations and ratios associated with different kinds of funding, which is why knowing the terms of the loan can help you decide repayment among many other features. Long term funding happen to have a higher total dollar cost but a lower periodic payment. Short term funding, on the other hand, happen to have a lower dollar cost, but higher periodic payments.
If you want to avoid paying more for the wrong funding option, you should make sure that you remain judicious during the selection process. Go for funding option or term that sits well with the purpose you have in your mind.
How Much Money Do I Need?
Once you have decided on the purpose of the funding, you need to find out exactly how much money are you looking for? This is another informational question and will help you manage your resources and options in a better manner. You might think that most business owners have an idea about the money they need, but that isn't the case.
While entrepreneurs do happen to know the minimum amount they need for the funding, they are never able to stop themselves from going for a higher funding amount when offered by a funder.
Due to the prevalent popular culture, most business owners are merely convinced that a lot of money can help solve their business problems and can lead their business towards the glory they want to achieve. While this is the current thought process, we don't believe this is the right way to go forward.
If your answer to this question is, 'as much as I can get,' then you seriously need to get your priorities sorted. This answer would indicate to a possible funder that you haven't thought out the repayment plan through.
When you take small business funding, you also have to worry about the repayment details that come alongside it. You should make sure that your small business funding does not exceed your ability to pay it back. There are certain costs associated with borrowing, which you should think out through while making purchases.
What Does My Credit Profile Have to Say?
Your credit profile can dictate whether you end up being approved for traditional bank financing or not. While banks are very stringent to check your credit score while approving your business funding, other private funders are more relaxed. While private funders are relaxed, your business and personal credit profile would almost always be part of the computation process. Your funders might not use it for approving or rejecting your funding plea, but they will most definitely use it for setting the rate on your funding.
Additionally, besides the credit rating for your business, the personal credit score of the entrepreneur behind the business will also be taken into the computation. The personal score is taken to see how the entrepreneur has been handling debt as an individual. Thus, you should maintain a good credit score and know your credit score before you apply for funding.
How Quickly Do I Want the Funds?
Before applying for funding, you also need to know just how quickly you need these funds. Doing this can help you get the funds in the required manner. If you aren't sure how quickly you should get the funds, then try getting an estimate of time for the objective you want to fulfill with these funds. You ought to know just when you want that particular objective to start and what you should do about it.
A recent survey indicated that most business owners want the funds to come by as soon as possible. Traditional banks happen to take a lot of time in processing and approving documents, which is why going to them isn't a good bet for you. Thus, if you need the funds fast, you should preferably head towards an online funder. Such a funder will help you out in the process and make things more manageable for you.
Questions to Ask Your Funder
Just like there are certain questions you should ask yourself, there are also certain questions that you should ask the private lender as well.
Before you go for small business funding, you must understand the objectives of your private funder and know that they are in line with what you have in mind. You cannot find the right funding option, without making sure that the funder you are working with is right for you. If you want the small business funding to turn out good for you, you should ensure that you have your homework done and ask all the right questions from your private funder.
Here we mention some of the questions you should ask them, to make the entire process easier for you:
How Many Businesses Have You Served in My Industry?
The right funder must have the relevant experience funding to businesses within your industry. Many funders have identified certain industries they are comfortable working with and also certain industries that they won't work with. You don't want to be the lab rat for your funding agency, which is why you should know whether they have worked in your industry before, and aren't just testing their hands on you.
By asking this question you will make sure that you don't waste any time in the entire process. By asking some of these questions early in the process, you can save yourself a lot of time. A survey led by the Federal Reserve Bank of New York found out that the average small business owner can waste up to 33 hours while looking for a pertinent funding option. If we value their hours at the rate of $170 per hour, we would know just how many hours or how much money you can waste on this process.
Thus, it is best to know the industry your funder is associated with from the word go. If they haven't had any experience with organizations in your industry before, then they won't be able to give you the kind of repayment plan you require. And let us warn you that the repayment plan matters a lot. The repayment plan will decide how you're able to pay back the loan in time.
Will the Funding Address My Business Needs?
You might have identified your business needs by now. Using that business need as stable ground, you have to make sure that the funded amount can fulfill the need that you have in mind.
When looking to fulfill the need you should consider different factors other than the funded amount itself. For starters, you should look at the repayment plan being offered by a funder. Can you seriously repay the funding with the repayment plan on offer? If you can't then you shouldn't use it as a source for meeting a specific business need. Additionally, you should check the term of the funding as well. A long term funding isn't at times profitable for you, which is why you would want a short term repayment plan. Hence, you must consider all factors associated with the funding before determining whether it is suited for you or not.
What Are the cost of working capitals and Total Cost of the Funding?
cost of working capitals aren't meant to be the same for everyone. They can change based on who is getting the funding and what their purpose behind the funding is. While banks use the payment period and the repayment plan as the sole factors for determining the cost of working capital, private funders use many other factors as well.
A private funder will decide the cost of working capital for your small business funding based on your illegibility for the funding itself. For starters, they will charge you a heightened cost of working capital if your credit rating is poor. While banks would have outright rejected your funding plea, online lenders do end up giving you funding, but with a higher rate.
The cost of working capital for the funding can help you calculate the total cost of the funding. You can compare the different costs of funding from different funders by using the APR or Annual Percentage Rate method. This APR calculation will help give you an idea of the cost of getting the funding so that you can compare different options to see which one is more profitable for you.
What Will Be My Payment Schedule?
Once going for an external funding option, you would surely want to know your repayment schedule from the funder you are working with. You would want to know the periods you should have in mind, and how the funder would want the full payment to be delivered.
Most funders go for a contemporary styled short payment schedule. By a short payment schedule, we mean most funders are going for payment plans that have periods more frequently placed than the traditional style of monthly payments. Rather than paying monthly payments, you will have to pay weekly or daily payments.
The repayment schedule should be a major cause of worry for you when you are going for funding option. You should only go for funding with a repayment plan that you can re-pay. Failure to comply with the repayment plan will damage your credit score and will leave your business in a spot of bother. Most entrepreneurs often end up taking funding for paying a previous funding, which just drags you into the vicious cycle of debt.
When Does the Payment Period Start?
You would want to know when exactly your payment period starts so that you can take the right decisions concerning your funding payment. Knowing when to make your first payment can help you plan accordingly. As soon as the payment period starts you should make plans to follow it religiously.
Most business owners do not ask this question and are left surprised when the funder notifies them of the first payment. Rather than being shocked when such an instance happens, you must keep preparing for the inevitable from the get-go.
How Do I Make Periodic Payments?
Many private funders have come up with unique payment plans for helping business owners make the correct plan for themselves. Merchant cash advances offer the most unique payment option as they allow businesses to make payments from the sales revenue they generate.
The payment plan for merchant cash advances is easy to follow for most businesses, because of how it hands the convenience of repayment into the hands of the business. The business can handle repayment easily by just getting a select percentage cut from the sales revenue they generate. Thus, they don't have to take another funding for feasibly handling their debt.
Most funders also draft an agreement where they take payments directly from your account. The amount is deducted from your bank monthly. This has obvious benefits for the funder but can also prove to be beneficial for the borrower in many ways. These benefits include:
You can make payments on time. Most businesses slack a bit when the responsibility of making payments is at their behest. The timely deductions will help improve their credit score for the better.
Lenders trust businesses that go for electronic debit payments, more than other borrowers who don't opt for such a repayment plan.
Regardless of the methods you follow, you must discuss the payment plan by asking this question beforehand.
How Long Will the Funding Application Process Take?
This is one of the many things that you should ask your lender before submitting your funding application with them. If you are in a hurry of sorts, you would want to know exactly how long it will take for them to approve your funding payment process.
A small business funding from First Down Funding wouldn't take you more than 72 working hours for approval. We understand that you might be in a spot of bother while applying for the funding, which is why you don't have much time to wait.
Lenders who understand your needs for a quick funding are the best to work with and will approve your business funding request as soon as possible. Once the funding is approved, the money will be deposited into your account almost immediately.
You should clarify this question from the relevant authority before you head for the funding. Also, check with people who have borrowed from the company before to know what kind of funding plans are provided by them.
What Is Your BBB Rating?
The BBB or the Better Business Bureau rating is one of the many ways through which you can get to know more about a business. Not only does it tell you how the company does business, but it will also help you shed light on what you need for managing the business in the best manner possible.
A decent BBB rating is an indication that a business can deliver on the needs of the clients they are working with and provide decent repayment plans.
Can I Get Some Details About Your Past Customers?
While many private funders might not immediately tell you about some of their current and past customers because of confidentiality issues, you should look to get this information.
If they say they have worked in your industry before try to get information about the type of customers that they have worked with. Once you know the customers they have worked with, you can do an investigation to know the kind of results they have generated by working with these customers.
If the customers show concerns in the way the funder handles proceedings, then you should talk it out with the funding agency, so that there is no bad blood between the both of you in the time to come. If the funder is unable to solve your claims or your reservations then you are better off backing out of the deal.
Will You Look at My Credit History?
You ought to know whether the funder you are working with is reporting your credit history for this transaction to the relevant credit bureaus. Don't just assume that the funder will report your credit history because some funders won't. Funders often don't report good behavior for a merchant cash advance into the record books of a credit bureau. You ought to know this beforehand so that you work with a funder that is recording your credit history. You would preferably want your good credit history to be recorded.
When you start looking for small business funding you will realize they are multiple options. The questions above will help you pick the best option out of the lot, which you can work with for the time to come in the future.