The Best USA Cities for Starting a Business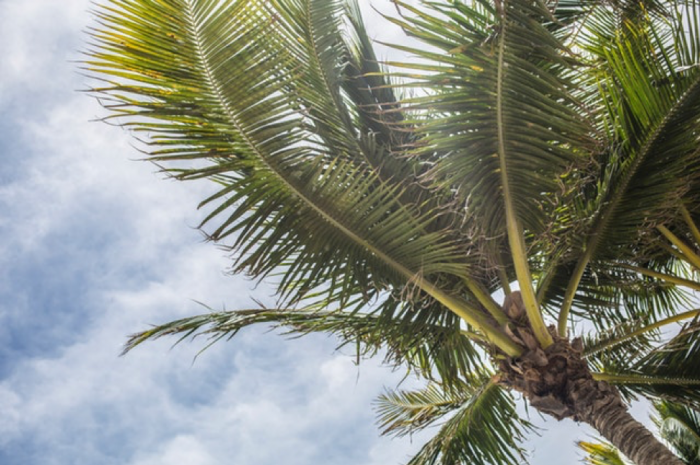 Location is important for starting a business — including the city you choose. The top three cities for small businesses right now are Miami, New York and Portland. Find out why they're the ideal spots for starting an operation and providing economic growth. You can also find out what specific challenges they bring to the table, and how First Down Funding can help.
Miami, Florida
Miami actually has the number one spot for small business growth in the country in 2019. It bumped New York City off of the pedestal this year. Several reasons led to this success: a bustling tourism industry, a growing population and an ongoing real estate/construction boom. The port city is also a prime location for international trade, especially with businesses in the Caribbean and South America. This feature has turned Miami into a lively economic and cultural hub.
But…
Even though Miami has been dubbed a focal point of economic growth, certain demographics have a harder time prospering than others. The sad truth is that Latino-owned businesses have more hurdles to jump over in order to succeed.
One of the major hurdles is funding. Many Latino citizens rely on personal funding or funding from loved ones in order to launch their own businesses. When they look for financial support from big banks, they tend to run into roadblocks. The Graduate School of Stanford Business found that approximately 12% of Latino firms received approval for funding from a national bank. This approval rating is smaller than businesses backed by other ethnic groups.
A common reason for funding rejection is a limited credit history or poor personal credit score. The problem is that when Latino-owned businesses can't access funding from big banks, they use credit to help their business. This so-called solution hurts their credit even more and ruins their chances of applying for funding in the future.
So, what can these business owners do?
Luckily, there are always small business financial solutions for owners dealing with limited credit histories or bad credit scores. These factors don't have to be major barriers to receiving financial support. And they don't have to push you to depend on your credit more, putting your already-precarious score at greater risk.
People dealing with bad personal or bad business credit have these options when it comes to funding:
Pledging a cash down payment
Providing collateral
Signing a personal guarantee
Accepting a smaller funding amount
Owners can try unsecured funding to get the capital they need if they don't have any collateral or assets to put down for security. The funding is based on the business's projected transaction values, so the repayment is determined to be achievable and low-risk. Click here to learn more about Merchant Cash Advances and how the unsecured funding process works.
New York, New York
The Big Apple is one of the best cities for small businesses in the United States — it moved from the first spot in 2018 to second place in 2019. It was given this accolade for several reasons. There is easy access to support systems like the Small Business Association office, SCORE NYC and the NYC Department of Small Business Services. New York City businesses benefit from an extensive and diverse population, along with a lucrative tourism industry. You can count on excited travelers coming to the City that Never Sleeps all year round.
But…
New York is notoriously expensive. As a business owner, you will have to endure high costs for your location. The real estate costs are so extreme that it's commonplace to joke about paying exorbitant fees for a space the size of a broom closet. A big part of your business budget has to be allocated towards rent, utility bills and other monthly fees.
As you can guess, the rent is also steep for living spaces as well. So, you will have to plan for bigger labor costs in your budget. Otherwise, your staff won't be able to manage the high costs of living — they need to pay for essentials like rent, groceries, utilities, transportation and healthcare.
While the competitive spirit and bustling population of NYC make it a great spot to open up shop, it can be difficult to deal with the combination of business costs. Managing an effective budget could be a constant challenge, especially when you encounter an unforeseen expense. A small hiccup like a piece of equipment breaking down or a maintenance problem cropping up will hurt more than it should.
So, what can business owners do?
Any owners that are blindsided by unexpected costs or emergency repairs can always look to First Down Funding for short-term financial support. You can use a bridge fund or short-term fund to get through a rough patch.
Instead of waiting for weeks to get a response from the bank, you can get fast business funding to deal with the problem right after it happens and get back to your regular schedule. Get your application approved on the same day and have access to the funds soon after. Your workflow doesn't have to go on hold to fix an electrical issue or replace a broken refrigerator. And your tight budget doesn't have to get ruined by a minor complication.
Portland, Oregon
Portland is just under Miami and New York City as one of the best cities for small businesses in the U.S. It's a hot spot for startup companies in tech, finance and professional services. There are so many startups in Portland that it's been dubbed as the Silicon Forest — setting it up as a counterpart to San Francisco's famous Silicon Valley. With low sales taxes and high rates of startup growth, Portland is proving that entrepreneurs can flourish in the Northwest coast.
But…
Much like Miami, certain demographics have a harder time acquiring capital and getting their businesses off of the ground. Most notably, women and POC have a more difficult time getting small business funding from big banks in Portland. Entrepreneurs in one or both of these marginalized groups can apply for grants, but the process takes time and effort. And worst of all, you could still get rejected and end up without the funds you need.
So, what can business owners do?
If you're a part of an underfunded demographic, First Down Funding can help grow your business and provide financial support without requiring a long and frustrating application process. It's not to say you can't apply for a grant — it's that you don't have to get upset if you aren't chosen as the grant recipient. You can apply for funds to expand your business and have it stand against bigger competitors in the market.
Every location will come with its benefits and its consequences. Miami, New York and Portland are cities bustling with an entrepreneurial spirit and economic prosperity, but they can still present challenges for small business owners. Fortunately, for every challenge, First Down Funding has a solution.