IS A MERCHANT CASH ADVANCE SMALL BUSINESS FUNDING?
September 10th 2019 at 6:53pm Published by firstdownadmin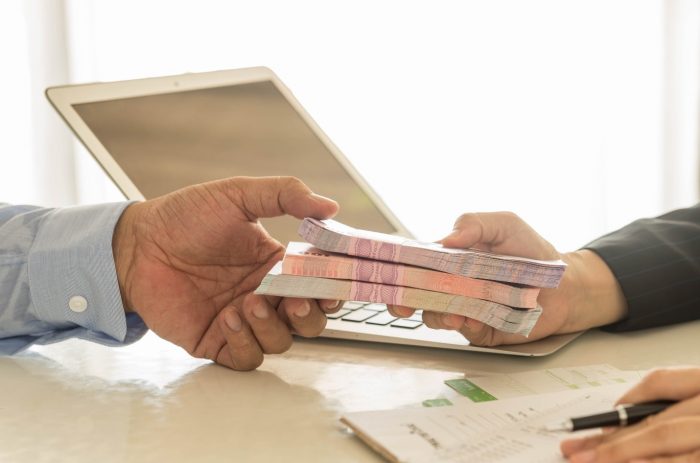 Alternative funding organizations have a team of professionals who are devoted to establish and expand small scale businesses. Therefore, they provide several funding that are immediate cash for covering urgent business needs. However, there is a kind of investment that is not typically funding, for instance, merchant cash advance. It is the best solution for fixing your financing issue when you have no or less asset, restricted commercial history or poor credit score. Besides, this short term funding tool is a viable option for those local businesses that leverage credit card payments and gain significant revenues from them. This is a lump sum amount of money that is employed for a variety of purposes, such as the purchase of working capital, modern equipment, latest technology, and inventory. Moreover, you can pay invoices that will bring a positive impact on your credit record and will open gateways to lead the manufacturing industry.
BONUS POINTS OF MERCHANT CASH ADVANCE
The secure online form and less documentation make merchant cash advance highly likable among local business owners.
The quick and efficient funding approval process results in the deposit of cash even within a day that guarantees long sustenance of your inborn business.
It is an ultimate source for the provision of raw material for the manufacturing of your valued products.
It won't ruin your credit record because you are getting advance in exchange for a credit card or debit sales. Thus, it will improve your credit score.
The daily or weekly deduction via an automatic withdrawal system is appropriate.
The approval process of merchant cash advance does not demand a good credit score.
It is a better option for short term business needs.
This loan is not as risky as you are not putting assets for security.
This loan is also utilized for paying overdue bills that ultimately improve your credit history.
The repayment of this funding is based on revenues; therefore, in case of no or fewer sales, you will be given flexibility in refunding policy.
ALARM BELLS OF MERCHANT CASH ADVANCE
This is a costly funding because it has a high percentage rate plus a fee.
As its repayment depends on credit card sales, therefore, no set amount forces you to pay more.
It does not assist local business owners in solving major business issues.
The automatic withdrawal system is a threat to cash deposits in business accounts.
The daily or weekly repayment can be frustrating in times of trial.
The investment of future sale can be risky.
It can be a blot on your credit score as in case of no profitability, the repayment will include additional charges or penalties. The ultimate step can be the seize of your assets that will lead your company to downturn.
WHY NOT BIG BANKS FOR ESTABLISHING INBORN BUSINESS?
Traditional banks are inconvenient for local businesses in all respects due to many reasons. The first reason is that they give financial support to established companies only; therefore, as an entrepreneur, you will face disappointment. Second, they have typical application form, complex documentation system and inefficient funding approval process that unqualify local business owners for any investment. Besides, the ideal or excellent credit score is essential in seeking any financing from big banks. Third, they do not have flexible repayment policies, their services are not entrepreneur-friendly, and they do not provide a variety of funding. Moreover, they are concerned with only their repayment that's why they have higher cost of working capitals and hefty premium fees.