Why It's Hard to Have a New Business in Maryland
September 9th 2019 at 6:14pm Published by firstdownadmin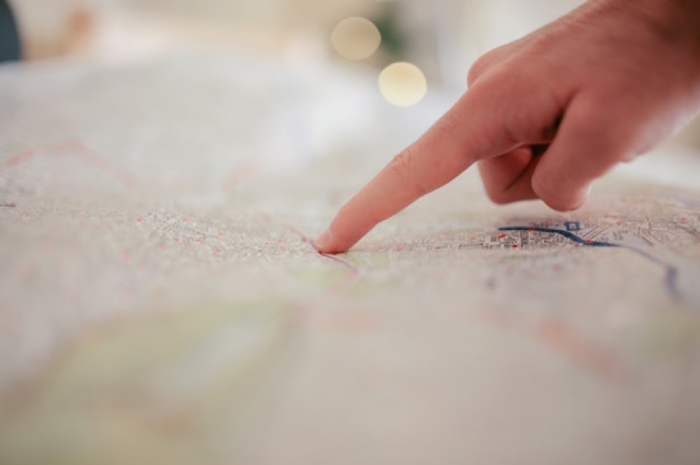 When you're thinking about opening up a business, location is everything. The wrong street corner could have customers walking by without noticing your storefront. An expensive up-and-coming neighborhood could have you keeping up with sky-high rent. Even the state you're living in will affect the success of your new business.
Maryland is one of the notable states where it's hardest for small business owners. It's difficult for them to launch their operation and it's difficult for them to keep their doors open after that. Find out why the entrepreneurs of Maryland have more trouble than other citizens.
Where Maryland Ranks in Comparison to Other States
When ranking the best states for small business owners, Maryland came in at the lower half at 31 out of 50 in 2019. The state does a good job when it comes to workforce (6th place) and technology and innovation (5th place), but otherwise, its qualities are not ideal. The state ranks as 35th in economy and 41st in infrastructure. Most importantly, it is ranked 46th for costs of doing business — only squeezing in front of Massachusetts, New York, California and Hawaii. It has the same rank for the cost of living.
High Business Costs
The state's high business costs make it difficult to afford office spaces or brick-and-mortar storefronts. It actually has some of the most expensive office spaces in the entire country, other than in California, Alaska and New York. Finding an affordable location could be an impossibility for many aspiring entrepreneurs. And if they manage to nab a spot, they will have to keep up with steep rent and utility bills.
High Labor Costs
Since Maryland has such a high cost of living, business owners are expected to deal with higher labor costs. Things like rent, groceries and utilities are expensive across the state. Employers need to compensate their employees properly so that they can pay for these essentials. Otherwise, employees might not be able to afford to have food in their fridge or keep their heating on during the winter.
In the near future, business owners are going to have to prepare for another hike in labor costs. Maryland became the sixth state to raise its minimum wage earlier this year. It is currently $10.10 per hour.
The average rent for a 2-bedroom apartment is $1,825 per month in the city of Baltimore. A forty-hour workweek making the current minimum wage means the employee only takes home $404.00. A month gets them approximately $1600. That's not enough to make rent, let alone costs for food, utilities, transportation, healthcare and other necessities.
Maryland voters have advocated for raising the minimum wage for years so that it accommodates the high costs of living. In March, lawmakers overrode the governor's veto bill against the minimum wage hike and implemented a policy for the wage to be raised to a minimum of $15.00 per hour. The policy is expected to come into effect by the year 2025.
The news can be complicated for business owners. They have to consider the raised labor costs for their budgeting, especially if they aren't working with a lot of capital. They may have to ask if they can manage to hire more staff, or if it's more financially savvy to keep the staff numbers low.
But, the news isn't all negative. Wage increases can help businesses in competitive markets by incentivizing their employees to stay put instead of looking for jobs elsewhere. When people feel well-compensated, they stay at their jobs longer. So, planning properly for a wage increase means lowered employee turnover. And, when more citizens are raised out of poverty, they are more likely to put that money back into the economy. This means more customers could be happily walking to your storefront, whether it's a coffee shop or a hair salon.
What Can They Do?
Well, if business owners in Maryland are struggling to expand or get the financial support they need, First Down Funding can help. A little more funding can go a long way. It could be the difference between keeping your operation up and running for years to come or succumbing to challenges like rent hikes or high labor costs.
Taking out loans in Maryland from traditional banks can be problematic for owners because they have rigid standards for offering small business support. If you're in an industry that is considered high-risk, they can reject your application for funding. Some popular industries that are called high-risk are construction, alcohol, restaurant, retail and transportation. Banks can also deem your personal credit history and business credit history as a reason to dismiss funding.
The benefit of small business funding from an alternative resource is that these factors don't have to impact your ability to get approved. You don't have to have perfect personal credit or business credit. You don't have to be in an industry that is considered completely risk-free. And you don't have to have financial assets to use as collateral.
Another benefit over banks is that you don't have to wait for weeks to hear about your approval. You can get same day funding approvals for your funding application and then get access to those approved funds soon after. The process doesn't have to be a slog. As a business owner, you can set your plans in motion right away.
What Type of Funding Is Possible?
You can access long-term funding or short-term funding, depending on your needs. The long-term solution is ideal for owners looking to hire new staff members, purchase valuable equipment and significantly increase their inventory.
Maybe you're confident in your business's capability to grow on its own terms, but you need some financial assistance to get through a rough patch — bridge funding for small businesses is designed just for this. This type of funding is ideal for improving cash flow, making urgent payments or getting emergency repairs. It's a sensible solution for owners that don't have an emergency or rainy-day fund to dip into.
Every state brings its own benefits and challenges for business owners. It could be extremely affordable to find a brick-and-mortar location, but the support systems for new owners could be few and far between. It could have lots of local suppliers and manufacturers, but the customer population is small. When it comes to Maryland, it's expensive to find a location, pay the workforce and keep the operation running smoothly.