How to Improve Your Bad Business Credit
July 23rd 2019 at 6:07pm Published by firstdownadmin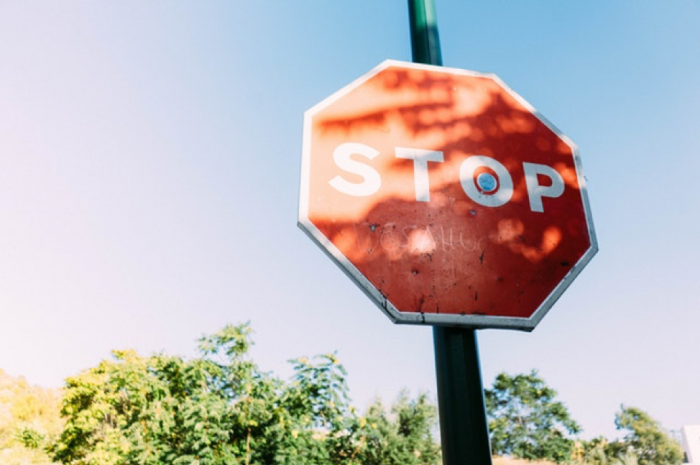 You have built a personal credit history over the years. When you apply for a credit report, an agency analyzes your financial decisions and determines your rating. A good credit report score means that you're a low financial risk. It will make it easier for you to get access to funds for milestones. And a bad score makes accessing these necessary funds much harder.
While your personal credit is important for dealing with your small business, it's not the only type of credit that you have to think about. You need to think about your business credit.
What Is Business Credit?
Business credit is completely separate from personal credit. Personal credit tabulates your personal spending decisions and gives you a score between 300 to 850, with 850 being the best possible outcome and 300 being the worst. The personal credit score will affect major financial moments throughout your life like renting an apartment, buying a car and even applying for a job.
On the other hand, business credit is only attributed to a place of business's finances, including its credit card history, legal filings and repayment performance. Factors like the type of business and the number of years in operation can affect the credit score as well. The information is collected and analyzed in a report, where you receive a score between 0 and 100.
The meaning behind your score depends on where you're ordering the report. The three most popular business credit score firms in the United States are Dun & Bradstreet, Experian and Equifax. For Equifax, a score of 90 or higher is good. For Dun & Bradstreet, a score of 80 or higher is good. And Experian considers a score of 76 or higher to be good. While all their positive scoring is different, every firm agrees that a score below 49 is bad.
A business credit score will impact your business's funding capabilities. If you have a low score, banks will consider you to be a high-risk customer that is not likely to meet repayment requirements. The bank will either offer you a mediocre deal or outright reject your funding application.
How Do You Get Business Credit?
The process is not too different from building personal credit. To accrue business credit, you need to apply for a business credit card and use it to create a reliable payment history. Put charges onto the credit card and make sure to pay them right on time. This is a simple method of slowly creating a beneficial credit history throughout your business's operation.
No credit history is not better than bad credit history. Banks will still reject funding opportunities if your business has no credit whatsoever, or their credit history is fairly recent. They want evidence that you have been consistent with charges and repayments. In their eyes, this is a record of financial responsibility. Without it, you're still believed to be a high-risk client.
How Do You Improve Bad Business Credit?
It's possible that you have tried to build a business credit history for a while now, but that the results have been less than ideal. You have a poor business credit score, and it has been a significant obstacle when attempting to access any type of funding or support. If you're dealing with a score of 49 or below, don't panic and close your accounts. Over time, you can rebuild your business credit and get that score into a safer zone.
Check for Mistakes in the Report
The first thing you should do is inspect your credit report for errors. If you notice any problems with the report, you should contact the business credit score firm and tell them to make corrections.
Commit to Paying on Time
Then, the best way to improve your credit score is to commit to making every single one of your payments on time and work to clear any outstanding debts. Leaving the business credit card alone is not the answer. Keep making charges on anything that you know can be repaid by the deadline. These small successes will accumulate over time.
Choose Funding Options Carefully
Ideally, you want to access transparent business funding that will not show up on your business credit report. You don't want the credit reporting firm to take your decision to access additional funds for your business as a sign that you aren't financially responsible. You need a solution that allows you to gain financial support without showing up on a long-standing record and affecting future financing options.
When you're dealing with bad credit, you're going to wonder where you can even get funding. Look no further. We have options for small business funding for bad credit scores that let businesses work around the barriers of their credit histories. Owners can pledge a cash down payment, sign a personal guarantee or provide collateral to get necessary funds. Or, if they can't do any of those things, they can simply pick a smaller funding amount.
These are the best small business fundings to help you pay off crucial expenses without using your business credit card. That way, if you hit a bump in the road like an emergency repair or a sudden drop in cash flow, you don't have to jeopardize your credit progress. You can use the alternative funds to get workflow back to normal and keep recovering the credit bit by bit.
You can apply for funding today without worrying about your poor business credit forcing your online application to get rejected. When you pick one of our bad credit funding options, you can get your application approved within 24 hours and get those funds straightaway.
Bad Credit Doesn't Have to Be a Dead-End
Whether it's personal or business-related, a bad credit score can follow you for a long time. It will affect your ability to make big financial decisions and get approved for funding, particularly from national banks. It can feel like a terrible burden, and it may make you feel like cutting up your credit cards or giving up on dreams of improving your business. But bad credit can be fixed.
You can repair your credit score through careful financial planning and dedication. And you can look to First Down Funding for fast financial support while you're moving that credit number up. Don't think of your bad credit as a dead-end. Think of it as a detour on your road to success.