Is bad credit a stop to growth opportunities?
June 23rd 2019 at 5:18pm Published by firstdownadmin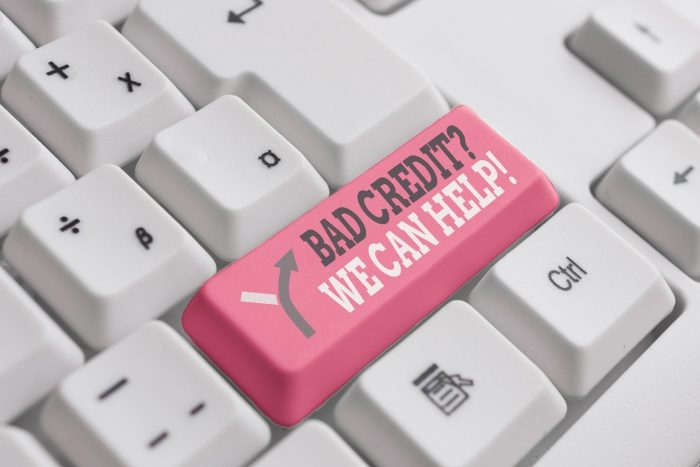 A credit record is vital for seeking strong financial support from either traditional banks or alternative funding organizations. Having high credit rates will open gateways of multiple opportunities for your inborn business, whereas poor credit scores will end up with no funding option. It will eventually lead your company to a downturn. In this case, a race towards big banks will result in high disappointment as their funding approval system demands ideal or excellent credit scores. Therefore, high street funders provide numerous and diversified investment plans for not only uplifting your sinking business but taking your start-up towards skyrocketed success as well.
ALL ABOUT CREDIT PROFILE
Before jumping to the smart financial choices with bad credit, it is better to understand what is credit record and what are the factors that affect it. The comprehensive breakdown of the person's credit account that is prepared by the credit bureau is called credit record. These bureaus gather financial data of the individuals to generate reports that assist funders in the determination of the applicants' creditworthiness. The credit profile is based on the transactions made by the individual, such as timely payment of the debts and bills, plus the number of business accounts and credit cards, and overdue balances on them. The causes to lessen credit rate is late or missed payments of the invoices and mortgages because it predicts your responsibility towards meeting financial obligations. However, alternative funding organizations provide several smart financial choices that you can easily avail, even with bad credit:
PREFER MICROLOAN
Microloan or short term funding are an ideal option for not only securing your finances but leading your company to prosperity as well. These funding are best for fixing minor or emergent developmental needs of your business along with its flexible repayment plans. They have lower cost of working capitals and small premium fees as compared to long term funding, and these loans are repaid within months' maximum six to twelve. There is a list of short term funding, but all are designed mainly to fit and fix small commercial demands.
BORROW LESS AMOUNT
Though the alternative funders provide two significant funding based on their repayment programs such as short term funding and long term. Both are distinctive because the short term investment is organized to fulfill immediate business needs, and on the contrary, long term funding fix vital issues of the start-ups. Whether you are applying for short term mortgage or want to resolve major business affairs, prefer borrowing less amount. It will assist you in improving your credit profile, and furthermore, this cash will eventually empower your commercials.
ASSET BASED FUNDING
As high street funders are dedicated to boost and build your business globally. That's why in the case of massive profits but reduced cash flow, they provide asset-based funding. In this way, you can take leverage of your collateral and can repay the funding on time. As its refunding includes daily, weekly or monthly installments that are easy to pay. Besides, it is a viable option when fixing the credit line and it also covers cash flow gaps.
MERCHANT CASH ADVANCE
It is not a typical funding but an advance to safeguard your investments as the repayment of this money depends on your credit or debit future card sales. Its refunding is similar to asset-based funding, but there is an option of an automatic money withdrawal system from your checking account that relaxes entrepreneurs. It has pros of no payment for no sales.