Helpful Tips That Will Get a Business through Off-Season
June 20th 2019 at 6:07pm Published by firstdownadmin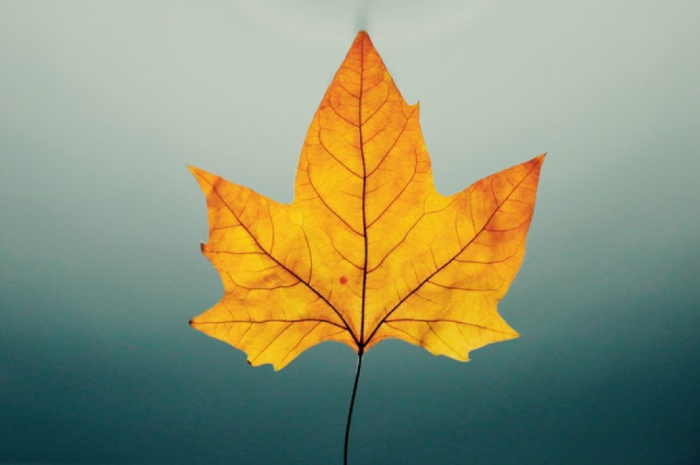 Some business concepts work for a single season. Ice cream parlors will thrive in the summer-time when the days are sweltering and people are looking to cool down with delicious sundaes. During the fall, pumpkin patches are brimming with customers who want to put plenty of jack-o-lanterns on their front porches and bake pumpkin pies from scratch.
While these businesses flourish during one or two seasons, they will struggle during the rest of the year. The sudden drop in cash flow could put the entire operation at risk. If they don't have enough funds to last them until the next peak-season, they may be forced to shut down for good.
So, what can small business owners do to survive the off-season?
Manage Your Money
Seasonal businesses have smaller profit windows than other types of businesses, meaning that they only have a short amount of time to make the majority of their profits. If they have no off-season services to offer, they have to make those peak season profits last for a long time. This will be challenging, but it's not impossible.
The first thing you should do is take advantage of peak season — this is when you will have to bring in the most customers and reap the most profits. Invest all your efforts into keeping your doors open, drawing in new customers and encouraging them to spread the word. The rest of your year depends on how much you make in that short window.
The next thing you need to do is build a comprehensive budget that can last you through the off-season. Seasonal business owners run into problems with cash flow when they get comfortable with spending early on and then realize that they have to scrape by with minimal funds for months.
The wisest way to manage your money is to create a contingency budget — this sets aside extra funds to account for minor adjustments in the market like rent hikes in the neighborhood or price changes in essential supplies. As a seasonal business, you will be hit harder by these minor adjustments, so you need to be as prepared as possible. If you don't have to deal with any pricy market changes throughout the year, you can pour the leftovers into the business or stash them in an emergency fund.
An emergency fund is designed to help owners resolve unexpected costs like equipment break-downs or plumbing problems. These issues can severely impact your cash flow when you're not prepared. If the equipment is vital to your services, you may have to close your doors to wait for repairs. If it takes longer than a day to get the repairs finished, you could lose a lot of money. A small obstacle can quickly turn into a mountain of trouble.
When you have the foresight to incorporate an emergency fund into your business budget, you can pay for these urgent situations immediately. You will still deal with the inconvenience of broken equipment or building repairs, but you won't have to panic about money.
If you don't build this back-up plan into your budget, you can always turn to small business short term funding solutions to get you through unfortunate emergencies. Turning to this funding option will be a lot easier than going to a traditional banking institution for support. A bank will be taking a close look at your personal credit history, business credit history, years of operation and financial assets whenever you apply for funding. If you don't meet their very high standards, you run the risk of getting turned away.
Even when you're considered an acceptable candidate for funding, the bank's approval process can take weeks. When you're dealing with an emergency expense, you need the funds right away. You don't want your peak-season profits to get botched by this debacle.
Here, you can get same day approval for funding and get access to the funds 24 to 72 hours after your approval. This funding solution can help your business recover fast. You'll be relieved to deal with the emergency and get your workplace back on track.
Diversify Your Services
Another solution is to diversify your services so that your business is relevant during different seasons. Additional services can guarantee that you have year-round profitability. You don't have to watch over a mostly empty storefront for months on end — or worse, shutter the doors until you have to relaunch again.
For example, a summer-centric business like an ice cream shop can easily diversify its services to appeal to more customers in the off-peak months. It could switch up the menu with the seasons. During the fall, the shop could sell decadent brownies and pies. During the winter, it could sell cookies and hot chocolate stacked with artisanal marshmallows. And in the springtime, it could have colorful cupcakes and fruit tarts on display.
When you expand your list of services, you boost your chances of bringing in customers and turning a greater profit.
Access Short-Term Funding
There will be times that you will need a boost in capital, even if you diversify your services and save carefully during your peak season. In those times, you can turn to alternative business funding options by First Down Funding for short-term financial support during a rocky off-season. You don't have to have perfect credit scores, financial assets or collateral to secure funds. There are options for almost any candidate.
If you have no collateral or assets to put down, you can apply for an unsecured option called a Merchant Cash Advance (MCA). The funds are based on your business's projected future transactions. After looking at the calculations, the amount is determined for an achievable repayment term. Flexible repayment is a part of the First Down Funding advantage — the point is to have small businesses feel relieved by the financial support, not stressed about it.
Going between peak season and off-season can feel like a rollercoaster. First, you're riding high with a storefront full of customers and tons of money in your cash register, and then the number of customers and the profits plummet. By following these helpful tips, you can turn this rollercoaster experience into a smooth ride.