Is financial support with bad credit possible?
June 14th 2019 at 5:42pm Published by firstdownadmin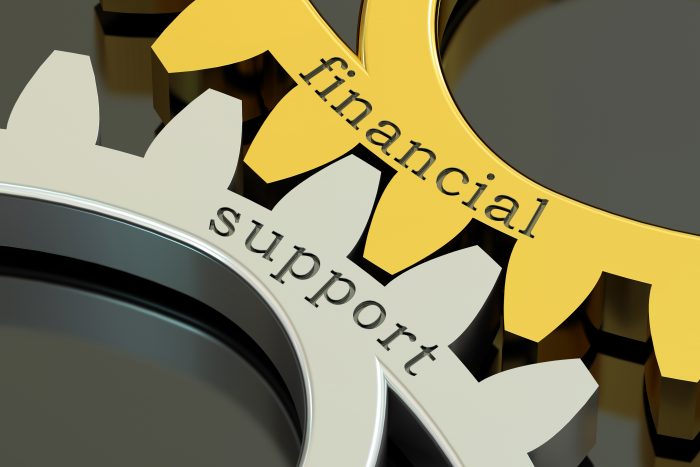 Financial support assists you in the growth and expansion of your business. However, this support depends on your credit history. If your credit record is good or ideal, then you can qualify for your required funding even from big banks without any difficulty. But in case of bad credit history, the approval of any funding from traditional banks is like a dream that can never come true. Therefore, local business owners approach alternative funding organizations for the type of funding even with bad credit that can not only boost their businesses but provide instant cash flow to enhance their productivity as well.
Take ultimate move for progress
As we know that maintaining an above-average credit rating is vital while running a local business as it qualifies you for future financial support. This assistance is extremely important to run your business operations smoothly. As there are many small funding organizations that offer a variety of funding, even with poor credit scores, to make sure the sustenance of your businesses. But, in a list of funding, it is difficult to choose the type of loan that fixes your business issues as every funding has its features that are different from others. Therefore, we are giving you some pro tips that can make this choice not only comfortable but appropriate as well.
How to fix a bad credit score?
Before jumping to the pro tips, let's understand what are the bad credit history and score. The poor credit history means overdue bills or unpaid bills, and the poor score is below 500. This score is a hurdle in getting your required funding. Therefore, we are detailing some steps that can assist you in taking the right funding option besides having a bad credit score. These steps are given below:
Research is vital
The first step is the research on the funders that will assist you in analyzing which funding organization is providing you funding even with bad credit on easy repayment policies. This research is important to meet your credit score requirements. There are many small funding organizations that are not concerned with your credit score, but some look into your credit history before the provision of funding. If your score is between 250-350 then find a funding organization that can offer the type of funding that can not only help you in running the core activities of business but can fix your poor credit score as well.
Planning for a better future
A low credit score shows that you were not able to repay the funding on time. Therefore, when you are applying for funding with bad credit, first organize a business plan and then share it with your funder. In this way, you will make them sure about the repayment of the funding on time. This planning will include the need for the loan, negotiating the repayment policies, and the type of repayment, either installment or automatic withdrawal money with funding organization.
Get ready to accept the reality
As you already know that funding organization either on a large scale or small scale run by the money they get from cost of working capitals, additional charges, and premium fees. Therefore, get ready to accept the funding with interest, but its rate varies with the type of funding and the financial support organization. Considering the rate of interest will determine whether you will be able to repay the funding on time or not.
Assets fixing bad credit
Applying for funding with bad credit is not an issue if you have assets and collateral for leverage. In this case, there is a variety of funding, such as alternative clearing house funding, merchant cash advance financing, and asset-based funding. All these funding provide quick cash without any interest in your credit record. They are only concerned with either your future sales, bank deposits or assets for the repayment of their funding.