What is the Need of Business Expansion?
June 25th at 12:33am Published by firstdownadmin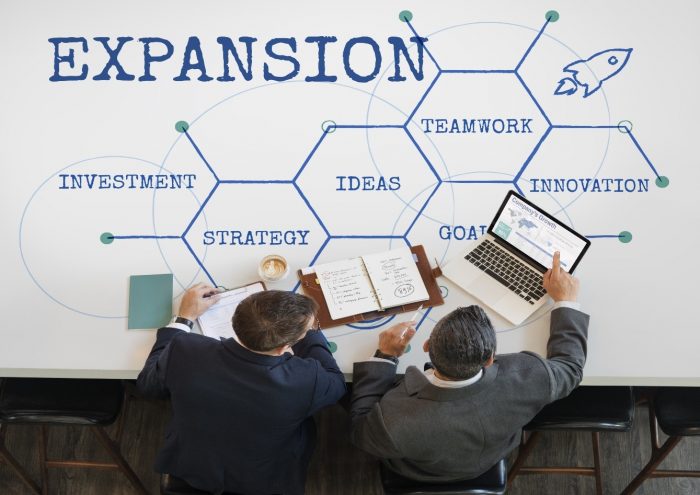 Whether they are established companies or inborn businesses, all are aimed to grow. Therefore, after having ideal revenue, good credit score, and a large amount of profit as compared to the budget, the business owners ponder to expand their businesses. This expansion is an excellent step towards building your empire of success that will give your products a broad exposure to a wide audience, will earn you more customers, and will eventually increase your sales. Besides, this expansion will make you capable of future financial support from a traditional bank or alternative funding organizations. With this business expansion, your product will be globally recognized that will not only enhance productivity but increase your customers as well.
Things To Do Before Expanding Business
Business expansion has its significance and downside. Therefore, it is essential to focus on specific elements that will reduce the perks of business enlargement. The first and foremost thing is to analyze your current business status that will determine the need for its expansion. The second thing is creating an innovative and attractive business plan that ensures enhanced productivity. The third thing is the surety that you will be capable of managing your existing and new business. And last but most important is the marketing of your product that should be lucrative enough to grasp the attention of a broader audience.
What is Business Expansion Funding?
A business expansion funding is a long term funding that is specifically designed to meet business expansion needs. These funding are suitable for enlarging business as its repayment is made within five to six years. It is convenient for local business owners to pay a small amount monthly as compared to massive cash daily or weekly. Its easy application process and fast approval make it highly accessible and preferable for local businesses. This funding does not demand any security, such as assets or collateral. Besides, long term funding can also be paid via automatic withdrawal system.
Traditional Bank V/S Alternative Funding Organizations
The business expansion needs money, so companies either established or inborn both traditional approach banks for the provision of financial support. However, it is easy for recognized enterprises to qualify their approval process, but as entrepreneurs, you will face disappointment. As these banks are only concerned with their funding repayment, that's why they design funding with rigid repayment policies. Therefore, local business owners find small funding organizations an excellent opportunity for not only the provision of business expansion funding but for their long sustenance as well.
Enlarge Trade With Small Financial Organizations
The business expansion funding provided by small funding organizations is distinctive due to flexible repayment policies that suit local business owners amazingly. These organizations have a team of experts that are dedicated to making necessary changes in approval and repayment policies. They ensure your ease by providing you instant cash through the easy and quick approval process.
Applications of Business Expansion Funding
The business expansion funding can be used either way, such as for buying a perfect location for your company, purchasing a massive working capital, the latest equipment, technologies, and inventory. Besides, business expansion demands a large number of qualified team members to run your business operations smoothly; that's why you can use this funding to hire staff. Through this funding, you can facilitate your industry with innovations to increase productivity and provide opportunities for your personnel to grow. You can quickly introduce a variety of new and valuable products in the market as well that can be branded by using this funding.