WHAT IS CREDIT RECORD?
May 10th 2019 at 5:15pm Published by firstdownadmin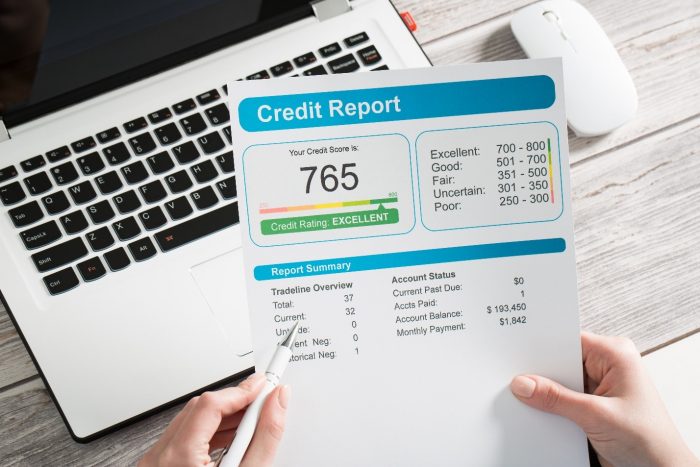 The track for the clearance of the financial obligation of a borrower is known as credit record, and it represents how responsible the borrower is in repaying its debts. This information is gathered in credit reports, and it also includes information about the borrower's bankruptcies, judgments, and liens. Usually the credit record includes types and number of credit account of the borrower, the duration of each bank account, cash deposit in reports, the use of credit, the repayment of bills on time and number of current credit analysis. This information is used in the calculation of the borrower's FICO score. Besides, potential funders and credit card organizations have a look at the borrower's credit history to determine credit expansion.
GOOD CREDIT SCORE – A GATEWAY TO SUCCESS
Maintaining a good credit score is vital as it serves as a doorway to progress and provides you boundless opportunities to grow and develop your business. With a good credit score, you will not face disappointment after being rejected for any financial support from alternative funding organizations. You can avail a variety of funding with flexible repayment policies, low interest, and small premium fees. There will be a brighter chance for funding approval and credit card. The most significant advantage of good credit score is the negotiation of the repayment policy with the funder. Besides, you can easily apply for your required amount of funding, and in this way your assets will not be kept as a security.
POOR CREDIT HISTORY – A BLEMISH ON YOUR INBORN BUSINESS
The survival of inborn business with the blemish of poor credit history is challenging. The poor credit is a stop to your inborn business because it can unqualify you for every kind of financial support from alternative funding organizations. However, it is hard to manage a good credit score as an entrepreneur due to many reasons. The start-up needs massive and continuous working capital, the proper working of equipment and a constant cash flow for their upgrading, hiring personnel, marketing of the product, any immediate business need or sometimes late payment by any client makes you unable to repay your funding on time and hence it disturbs or ruins your credit record.
REASONS
Following are the causes of poor credit score:
NO OR FEWER PAYMENTS
Repayment of either funding or bills on time is a part of your financial activities, and it eventually prevents you from additional charges and penalties as well. Besides, no or late refund will affect your credit score, and it will lead you to weak credit history.
PAYMENT DEFAULTER
The repayment of credit card bills is essential as its no payment will make you a defaulter. Consequently, you will be charged with outstanding balances after some time that will be hard to repay.
CHARGED-OFF ACCOUNT
When the lender sees that you are not able to pay your balances, so he deemed your business account. This charged-off account is considered as a significant threat to your new business.
BANKRUPTCY
The poor credit score can lead you to bankruptcy, and you are a high credit risk as a result of which your assets such as real estate or machinery will be seized that will take your company to the downturn.
COURT STATEMENT
The unsettled judgment remains for almost seven years on the borrower's credit report, which shows that the court force you to pay the debt therefore it has the worst effect on credit history. Besides, the funding organizations check your court statement before sanctioning you funding.