Business Cash Advances: a Possible Alternative to Bank Funding
October 28th at 1:24am Published by firstdownadmin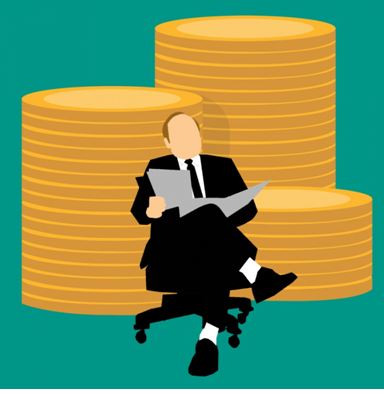 Running a business on your own requires you to be self-reliant, focused, and flexible in the long run. You should prepare budgets and manage your resources in the best manner possible. However, regardless of how goal-oriented you think you are and how many budgets you have prepared for yourself, there might come a time when you'll need some quick cash as fast as possible.
This is where the capital business cash advance option by First Down Funding comes to help. Our business cash advances help you get out of a liquidity crunch and keep your business on the track to success. We have been offering cash advances to our customers for quite some time now, and we realize how badly entrepreneurs need a way to prevent negative net cash flows.
We have been working with a wide variety of merchants, and we make sure that none of our clients fall under a debt burden. The success of the business owners associated with us is indirectly a measure of our success in helping them out during financial hardships.
We have geared our business cash advances in a way that is suitable for merchants and entrepreneurs alike. No one has the time to deal with the limitless stipulations that come with traditional bank financings.
Knowing all the hassle that is inflicted by traditional bank financings, here we mention some of the reasons why our business cash advance is miles ahead of a typical traditional bank financing in the market.
No Collaterals Required
Our business cash advances are a step above traditional bank financing because of how well-structured financial assistance is. To begin with, we do not require any collateral for the process.
Banks are very specific about the collateral they require before issuing you funding. The collateral should be owned by you and you should hand over all ownership files and papers to the bank as they process your funding details. In case you fail to pay back the funding, the bank would recover the outstanding principal and interest by selling off the collateral.
While this does safeguard the interest of banks, it isn't in favor of you or your new business. Considering you're a small business entrepreneur who has just started a business, you surely won't have the collateral needed by the bank. You must be operating in a rented space, with most of your equipment obtained on funding and advances. In such a situation, it would be unwise and impractical to approach another bank for more financing.
With our business cash advances, we realize that liquidity issues are common among businesses that have just started operations and the ones that don't have the required assets to their name. Hence, we make sure that we process and approve the funding without requiring you to provide any asset as collateral.
No Application Fees
While we can give funds within the range of $5,000 to $250,000, we make sure that no funding processing fee is charged. If you've ever gone to a bank for funding processing, you will know how the first thing you have to do is to provide funding arrangement fee for the type of borrowing plan you are interested in. The application fee is non-refundable. Being in a liquidity crunch, you don't have the kind of cash to go splashing around on such applications. The processing for our business cash advance is free of cost, and we don't have any undue application fees.
Competitive Rates Based on Credit Scores
While we do understand the importance of your credit score, we don't pass or reject funding based on the credit score alone. Commercial banks don't think twice before rejecting your funding plea, based on this score.
We do study your credit score, but it is used for determining the rates that we offer to you. Someone with a good credit score will get a lower rate on the business cash advance they take. However, someone with a poor credit score may have to deal with higher rates. However, we have made it a habit to not reject your application based on your credit score alone.
Quick Approval
Traditional traditional bank financings take a lot of time to get approved. You have to keep waiting for the bank personnel to go through your application and eventually tell you that your application has been approved or rejected.
However, we, at First Down Funding, are extremely fast with the funding we approve. We typically take no more than 48 working hours to approve your funding. This is a significant step above traditional traditional bank financings that are slowly and gradually approved within a month.
We understand that when you apply for a business cash advance, you want quick cash to be injected within your business. Hence, we go above and beyond to approve your funding within the allotted time.
Flexible Payment Terms
Our payment terms are flexible and are based on the daily sales that you make. Unlike banks, we don't require a fixed payment to be paid to us periodically. On the contrary, we have an agreement to get our due payments as a share of your daily card sales. We take a fixed percentage of all sales that are made through the card until the funded amount is met. We don't put you under a financial burden at the time of funding repayment, which is why we realize the repayment one step at a time. The funded amount you get is based on the average monthly sales and the longevity of your business. You can get a business cash advance for your business today and get more than you think you deserve.