Unexpected Costs Small Business Owners Should Be Aware of
April 10th 2019 at 7:33pm Published by firstdownadmin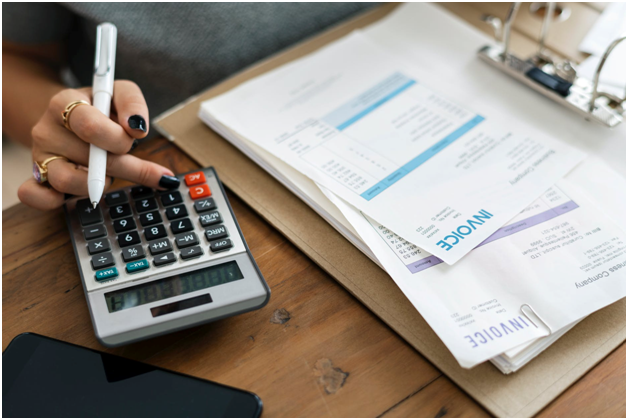 You've started your new business and everything is going smoothly. The business is growing at an accelerated pace and you cannot be more excited for what is in store for you. However, you should know how to contain your excitement at this moment because you can easily get carried away and lose focus on your goals.
Besides just fantasizing about what is to come, try to be prepared for the negative aspects as well. Your business is currently doing well because you've had no unexpected costs springing up. Your business is going the way you had planned for it to go, and you haven't had to do anything out of the ordinary yet. However, just because you haven't had any unexpected costs yet, does not mean that you would be safe from them in the future as well. An unexpected cost can come up at any given time and wreck havoc on your cash flow statements.
Running a business is always risky and unfavorable situations can arise out of the blue. Here's a look at some of the many unexpected costs that small business owners have to face at some point.
Stockout Costs
When you have inventory in your warehouse, you value it in your record books at the price of purchase. As your customers grow, your inventory levels start depleting at a faster rate.
Let's say you have mentioned in your ledgers that you have 100 bottles of medical syrup. 5 of these bottles are misplaced somewhere and 3 bottles are broken. Your inventory management system might indicate 100 bottles in store, but you actually have 92 bottles that are in saleable condition. As a result, you won't be able to accept an order for delivering 100 bottles because you're 8 bottles short. Practically, you may not even be able to accept an order for 90 bottles because you don't have any buffer inventory in place. As a result, you risk facing stockout costs.
Stockout can be minimized or totally stopped, but that takes a fair amount of experience and expertise. Considering you have a small business and have just started business, you might not have the kind of experience that is required for handling stockout.
A good way to minimize stockout costs is to do an inventory count on a regular basis. Always order your inventory in bulk so that you have some buffer stock. However, make sure you don't have excessive inventory levels as that could increase your holding costs.
Loan Arrangement Fee
Regardless of the scope of your operations, you will have to make sure that the cash flow balance is kept positive. If your net cash flow figure is in negative, you may have to consider opting for some small business fundings to keep your business afloat.
Small business fundings come in all kinds of varieties, but you will have to bear several costs to secure such funding. These costs are often clubbed together under the head "funding arrangement fee."
Regardless of the kind of funding option you are going for, you will have to pay a specific amount for interest charges and transaction charges. If you're going for a long-term funding, you will have to spend a higher amount on interest and other charges than usual.
External funding has its own pros and cons, and the fact that you have to invest more money to secure it is definitely a con. If you fail to pay these costs in time, you can suffer from a bad credit.
Repair and Replacement
Just like the costs that you have to bear for inventory management, you will also have to bear a significant amount for maintaining your machines and equipment. With the passage of time, your machines and equipment undergo extensive wear and tear and require either massive repairs or a complete replacement.
If you have machines working in core production areas, you will have to manage all the repairs and replacements immediately so that these operations can continue. The costs of repair and replacement depend on the type of machine and the nature of the damage.
Legal Costs
Small businesses often have a hard time coming out of a legal dispute once they get stuck within one. A legal issue not only drains your cash reserves, but it can also take a lot of time that you could have spent elsewhere.
We always talk about the importance of a legal advisor in small businesses. Small business owners need to realize how a legal complication can take the wings out of their business and lead them into a legal battle with its own ups and downs. As a small business, the only battle you should be fighting is the one to get to the top and experience growth.
If you get stuck in a legal complication, you will find it hard to come back to managing the business the way you used to. Not only is the process really long, but you will also have to spend a significant amount towards penalties and other documentation costs.
A legal advisor should be part of your team from the word go, because they will let you know what you are doing right and what you are doing wrong. One wrong step can lead to a lot of complications, which is why a legal advisor is a must.
Additionally, there are some other permits as well that can come up as an unexpected cost. For instance, you will need a permit for putting up a sign on your office's building or putting up a car decal on your official vehicle. All these permits come at a cost that will be a bit hard to bear for you.