Finance options for people having bad credit
March 2nd 2019 at 6:06pm Published by firstdownadmin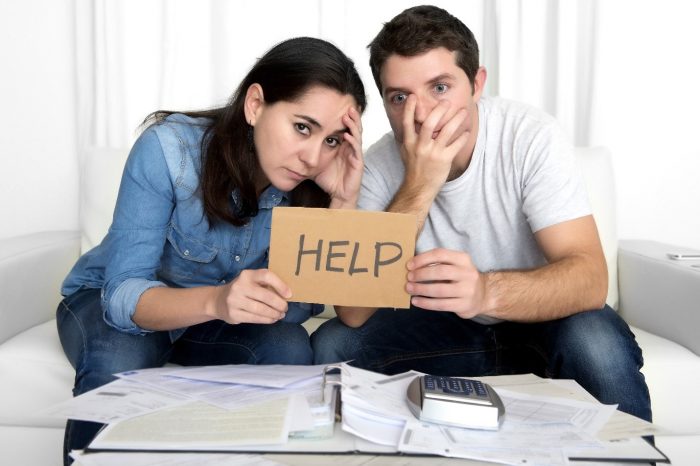 Having bad credit or poor credit history is not an issue as it enables and encourages local businesses to stay in the market. However, seeking the right financing option at the time of the financial crisis is severe. In this regard, there are many types of funding, such as bridging funding, asset-based funding and short term funding are the best option to meet the instant needs of your businesses. But, a bad credit history becomes an obstacle to achieving these funding. As big banks offer funding to establish companies only, so it is difficult for entrepreneurs to get financial funding to support and raise their newly born businesses. Therefore, small funding organizations are highly accessible to local business owners for getting a variety of funding. These organizations focus on building the local businesses that's why they designed their funding to fit all sorts of small trade.
Guides for the establishment of business
Securing your business does not depend solely on business operations or solving consumer credit issues. It depends on constant cash flow to run your business operations successfully that can be easily maintained by availing the type of funding that fits your business needs. The following are the type of investments that not only support your business but establish as well.
Asset-based funding
Take benefit from your assets by applying for asset-based financing. In this way, the funder will rely on your financial assets for the repayment of the funding. Corporate assets secure this financing. The asset-based funding is designed to function as rotating credit lines. However, this funding enables local businesses to observe every stage of manufacturing for increasing their assets.
Takeaways
This financing is the ultimate solution to take leverage from your assets.
This funding is comparatively less costly than other investments, as it includes extra inventory.
It provides economic stability by improving liquidity.
Limitations
Lenders want to authenticate a sample of accounts regularly because of funding agencies that use receivables and invoices as leverage.
Lenders want to analyze more substantial dealings to ensure that a borrower's customer can pay complete and on time.
Bridging funding
The bridge funding is usually used for maintaining continuous cash flow and provides stability in case of shortfalls. This funding ensures the running of business operations smoothly. It is a short term funding that suits the needs of local businesses and can be paid quickly due to small monthly payments.
Takeaways
It bridges the gap between the two funding.
It facilitates the purchase of working capital.
It improves credit history.
Limitations
It has higher cost of working capitals
Its flexibility vanishes when it comes to the monthly payment.
It charges you with penalties in case of no payment on time.
Short term funding
Short term funding are designed specifically to meet your temporary business needs.
Takeaways
It is provided for a short period; hence it is easy to pay as compared to long term funding.
It provides a large amount of money instantly.
It removes every hindrance to productivity, such as the shortage of resources or maintenance of equipment.
Limitations
The cost of working capital makes this funding inappropriate for entrepreneurs.
The payment penalties are often unbearable.
Why choose first down funding
We are asset-based funders, and we look at the asset, not what happened in the past. Therefore, we are aimed to provide funding with the flexibility to secure and support your businesses. Providing bridging funding instead of lousy credit history sets us apart from other organizations. We believe in the present and focus on tomorrow that's why our funding are mainly set to meet the needs of your businesses. The First Down Funding provides various financing options even with a bad credit record for not only maintaining a constant cash flow but to solve the current business operational issues as well.