Embracing Poor Credit For Prosperous Tomorrow
January 23rd 2019 at 5:13pm Published by firstdownadmin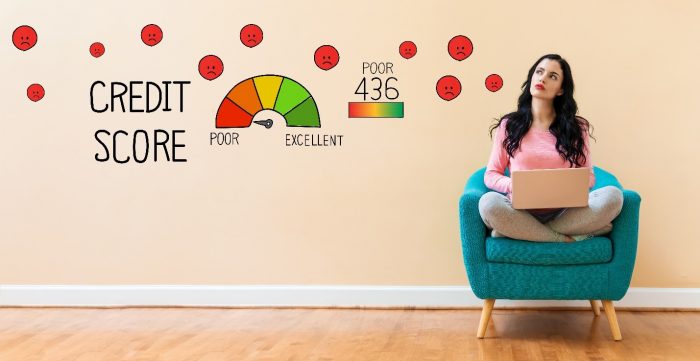 As an entrepreneur, seeking financial support from traditional banks bring high-end disappointment because they are concerned with their funding repayment only. Therefore, they provide funding to established companies and hence, impoverish entrepreneurship. In this case, high street funders are a viable option as they provide multiple and diversified investment programs with numerous repayment plans. Besides, the refunding plan can be negotiated, depends on your refunding capability. They facilitate local business owners with not only professional guidance but guarantee instant cash flow as well for encountering their immediate business needs. Consequently, they have a smooth and efficient funding approval process that demands personal data of the borrower and the purpose behind its initiative. Although there is no complex documentation involved to qualify for the mortgages from high street funders, but the most crucial part is the check on the credit record. It drops down the information related to the transaction; the borrower has made in the past. Good credit score will eventually open doors of success to your inborn business, whereas poor credit will put an end to your start-ups. Many factors are involved in losing credit health, but with alternative funders, these roadblocks can be removed easily.
TIPS TO STRENGTHEN CREDIT PROFILE
A repair to your credit profile is a must for being able to assist your business with time to time financial investment. So, following are the points that prevent your credit score from downfall:
ON-TIME PAYMENTS
The entrepreneurs better understand the value of substantial investments for not only organizing start-ups but their efficient daily business operations as well. However, these funding plans demand timely payments, and as a result, it will benefit you with ease on cost of working capitals and facility of the credit card. The well-timed refunding will eventually increase your credit scores as it depicts reliability and responsibility towards financial obligations.
SAY NO TO MULTIPLE CHECKING ACCOUNTS
Mostly local business owners run after alternative funding organizations for substantial investment in tight economic conditions and end up in opening several business accounts. Well, it is the biggest mistake they make because the complex documentation will frustrate you, plus each account needs significant fees for the opening. Many alternative funders also demand some cash deposits in accounts for the cut-off of annual charges. Hence, it will harm your finances and lesser your credit rates.
GAIN CREDIT ON PERSONAL INVOICES REPAYMENT ON TIME
The repair to business credit data does not only depend on timely payments of debts and commercial invoices, but it demands the prompt refund of your bills as well. For instance, utility and cell-phone bills, which will eventually raise your credit score. This data will incorporate in your credit report based on which you will be given a mortgage facility.
NO NEED OF NUMEROUS CREDIT CARDS
It is a smart choice if you have one or two credit cards. As it will low down your shopping by them, and it will give you a helping hand to stay away from overspending. Besides, several credit cards will bring you under hard inquiries that will harm your credit data.
BEWARE OF OVERDUE STANDARDS ON CREDIT CARDS
The timely payments of credit card bills are highly recommendable by all alternative funding organizations. As considerable balance over credit cards result in increased credit utilization ratio. The low ratio will present that you made timely payments, and you have proper management over your spending.
STICK WITH UNUSED CREDIT CARDS
The rarely used credit cards should not be closed as they do not cost you an annual fee. It can also decrease your credit utilization ratio. Therefore, it is better to make small payments that will make your account active; otherwise, in case of no refund, your account is in danger.
Want funding then kindly fill the online application form and make your dreams come true.