How High Street Funders Set Their Bar High?
May 20th 2018 at 8:37pm Published by firstdownadmin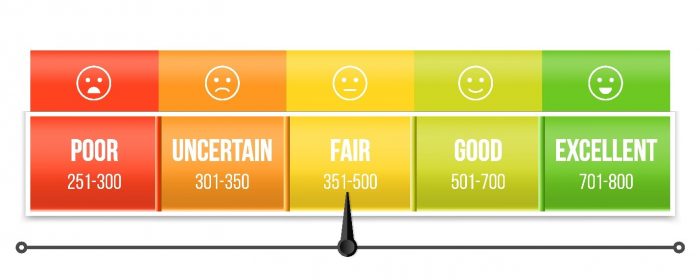 There is no doubt that with the rise of alternative funding organizations, local businesses grew and developed not only in the major cities but all across America. Today, they are contributing a significant part in its economy that was impossible in the past. But what is the reason for this change? What are the strategies that failed traditional banks in boosting local businesses? Well, the real cause that connects all the dots is their concerns. The conventional banks are interested in the repayment of their funding only; that's why they give debts to established companies. Hence, they impoverish entrepreneurship. On the other hand, alternative funding organizations are destined to elevate and build local businesses. Therefore, they are featured with a smooth and quick funding approval system, a long list of diversified mortgages, and flexible repayment plans. The significant feature that makes them unique from big banks is that they provide robust financial back even at the time of crisis and offer several credits even with bad credit. In this way, the sinking businesses get elevation and accelerated for a flourishing future.
POOR CREDIT? NO PROBLEM
Running an inborn business smoothly is a myth as it depends on numerous factors, but leading one is reduced cash. Because this shortfall results in no working capital, which means no goods production, no sales and hence no profit. Thus, an end to your small scale company. Except for these critical issues, climbing the mountain of debts and overdue balances is really an uphill battle. Therefore, alternative funding organizations offer bad credit business fundings to safeguard your new businesses and securing your finances.
INS AND OUTS OF BAD CREDIT BUSINESS FUNDING
Bad credit business mortgage is a short term funding, and its significance is it is an unsecured funding. It means no assets will be kept with the funder for the provision of this funding. It is returned within a year, or if the borrower is not able to pay the whole funding amount in this duration, then the period extends to eighteen months.
BANKING WITH DIVERSITY
Though bad credit business funding is particularly designed to fix credit puzzle but it is an ultimate solution to every need of your small scale companies. If it is an instant source to purchase raw material, then the maintenance and obtaining of modern machinery is also possible via bad credit business fundings. You can sign up professional experts for organizing and driving your business to sky-high success. Innovative and appealing brand marketing is not an issue as a bad credit business funding allows you to expose your product to a broader audience. Furthermore, you can purchase inventory as well.
WEIGH THE PROFITS
FILL IN THE CASH FLOW CRACKS
The bad credit business debt is a prompt source of money; that's why it puts an end to cash shortfalls. Hence, this funding is the surety of covering day-to-day business operational costs.
RAISE CREDIT RATES
The financing provided by alternative funding agencies empowers local businesses. Therefore, they have designed several funding program that can particularly fix credit puzzle in which bad credit business funding is highly likable. It is mainly organized for those business executives who have a mountain of invoices. Therefore, availing this funding results in the payment of bills and credits that will elevate their credit scores.
POCKET-FRIENDLY FUNDING
The funding amount is a tidy sum with lower interest and small premium fees that make this funding accessible on a budget.
You have our back for not only building your dream project but for seeking guidance as well. Therefore, dial our number for any issue and kindly fill in our online form for latter procedures.