Smart Financial Choice With Bad Credit
March 10th 2017 at 5:42pm Published by firstdownadmin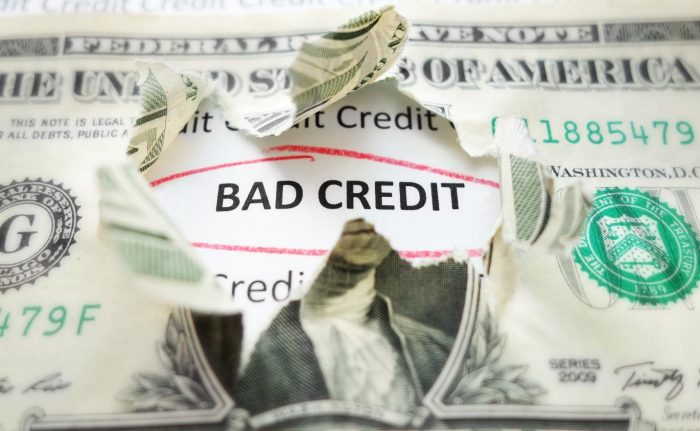 For entrepreneurs, the building, growth, and development of their dream projects are like a lifetime adventure. As they are excited, enthusiastic and dedicated to driving their businesses to sky-high success. However, the transformation of a dream into reality is not an overnight action; it takes time, money and the most important factor is management over the budget of your business. Therefore, alternative funding organizations arose that are the helping hands for not only boosting but establishing small scale companies all across America as well. The comfortable and quick funding approval process, multiple and diversified financing programs and flexible repayment plans are their expertise. Besides, they give substantial financial support to the business who have bad credit scores or at their time of crisis. Consequently, this economic assistance will elevate their sinking companies and will lead them to a flourishing future. There are many funding options that can't only raise credit scores but will heal their credit data also. These financing options include secured funding, borrowing less amount, etc. that are enlisting below:
ASSET-BASED FUNDING
The biggest problem that entrepreneurs encounter at the starting months of the inborn businesses is reduced cash. This shortfall will result in no working capital, which means no goods production, no sales, and ultimately no profits. In this case, taking leverage of your assets and availing asset-based funding is ideal. It is a short term funding and is provided in exchange for collateral. However, this debt comes up with the danger to valuable assets such as site area, capital, equipment, or inventory; it is just a misconception about this mortgage. According to the agreement, your collateral is returned when you meet your financial obligation. So, with this funding, you get access to cash, earn revenues, and have your assets back as well.
MERCHANT CASH ADVANCE
It is a form of a secured funding, but technically, it is not a mortgage. The merchant cash advance is an innovation in the borrowing world as it is not a debt but function as a debt. Well, it is advance money provided by the funder whose repayment depends on your future sales of credit or debit card. Moreover, its refunding consists of small payments that are made daily, weekly, or monthly. It is repaid via an automatic money withdrawal system through which your funding amount will be deducted automatically by your business account. However, most often, the local business owners are unable to make considerable sales. So, the plus point of this funding is with no sales; there will be no amount deduction.
ACH FUNDING
ACH or alternative clearing house funding is provided to homegrown business owners to cover the cash flow gaps. It is unique in its way that you do not need to visit the bank for its repayment, but the amount is deducted from your business account like your personal bills. It is an instant cash provision that can execute a variety of functions. From the purchase of working capital to product branding, this funding is the solution to every demand.
BORROW LESS
There is another choice that is borrowing less to fulfill the immediate need for cash. This financing will come with bring economic comfort because acquiring fewer amounts will have short repayment duration and lower interest with small account processing fees.
Get rid of the disappointment you face while applying for funding from traditional banks as alternative funding organizations are always there to boost small scale companies. Get us on the dial for any queries and kindly fill in our online form for further procedures.