HOW TO START A COFFEE SHOP BUSINESS
June 27th 2016 at 7:07pm Published by firstdownadmin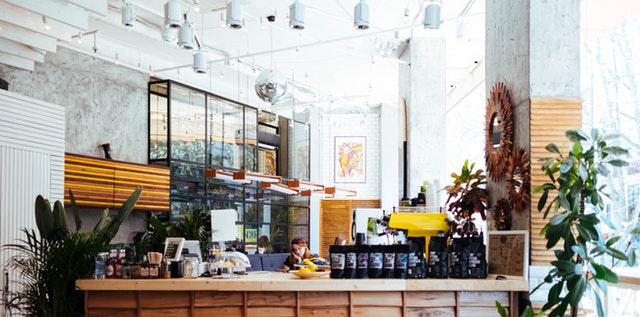 Before opening a coffee shop, understand why they're so popular. First of all, coffee shops are great places to socialize. Statistics show that coffee shops are the most popular place to meet friends. They are also a preferred spot for individuals looking to pass the time reading a book or magazine or surfing the web while enjoying a beverage and snack.
The estimated costs for starting a coffee business from scratch run from $200,000 to $375,000, and coffee franchises can cost as much as $673,000 for a sit-down coffee shop. … The reason for this can largely be attributed to the price of a good commercial-grade espresso machine, which can cost as much as $13,000
There are three basic options for starting a coffee shop:
Purchasing a franchise, in which case most of the major business decisions will be made for you. For a franchise fee, you will be provided with a turnkey business in a location selected by the provider of the franchise.
Buying an existing business. This is another way to acquire a turnkey operation. However, finding a profitable business for sale is not an easy task.
Starting from scratch. This option requires the most effort but has the most flexibility and the best potential to maximize profits.
Your business plan for starting a coffee shop should incorporate the following key factors.
Find a Good Location With Reasonable Rent.
Consistently Serve a High-Quality Product.
Provide Great Customer Service.
Create a Trendy, Relaxing Atmosphere.
Offer a Variety of Snacks.
Offer Loyalty Cards.
Serve on the Front Line.
Explore all financing options, contact First Down Funding to find out what funding your business qualifies for.