SAN FRANCISCO SMALL BUSINESS
October 20th at 6:26pm Published by firstdownadmin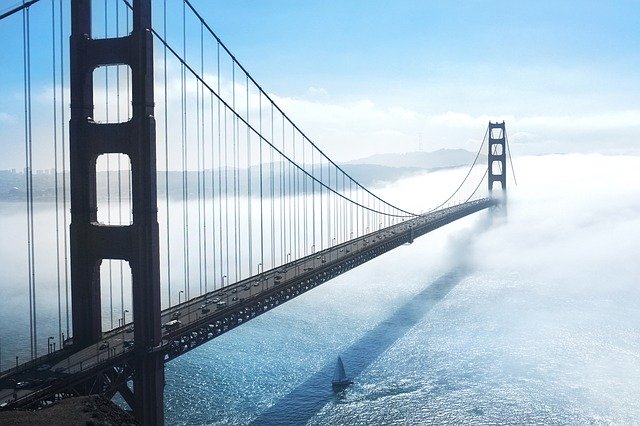 Due to its progressive attitude and proximity to Silicon Valley, the Bay Area is ripe for hosting cool, new businesses. Picture perfect with spectacular ocean views, including the Golden Gate Bridge, San Francisco is a magnet for tourists, new residents and industry pioneers. If your dream is to launch a business in the Bay Area or elsewhere in San Francisco, now is the time. Here are four of many good reasons.
The Bay Area City never sleeps
With its beautiful bay, San Francisco could probably be nicknamed Bay City. Not to be mistaken for Bay City in Michigan, San Francisco Bay is called the Bay Area. Like Los Angeles, Chicago, New York City and New Orleans, San Francisco doesn't become a pumpkin at midnight.
Vibrant business incentives
Crooner Tony Bennett left his heart in San Francisco. The late movie director Alfred Hitchcock filmed "Vertigo" in San Francisco because he loved the city. San Francisco offers many incentives to business developers and owners. Important to any business, whether new or established, are tax credits and incentives.
Well integrated transportation infrastructure
San Francisco has every transportation detail in place. The city's municipal railway (MUNI) runs on a 24-hour schedule. The vast commuter rail (BART) connects the city point to point and terminal to terminal. Workers with jobs in Silicon Valley can conveniently commute to and from work through a daily rail service between San Francisco and San Jose.
Resources that help launch a business
A small business needs resources to succeed. The non-profit Renaissance Entrepreneur Center helps small businesses launch in the city and the Bay Area. The center provides training, access to capital and business networks, and other services to help make a small business concept a reality.
OTHER RESOURCES:
SAN FRANCISCO CHAMBER OF COMMERCE: https://sfchamber.com/resources/small-business-resources/
CITY OF SAN FRANCISCO BUSINESS PORTAL: https://businessportal.sfgov.org/