HOWARD SCHULTZ – BUILDING STARBUCKS INTO A GLOBAL BRAND
December 16th 2013 at 11:52pm Published by firstdownadmin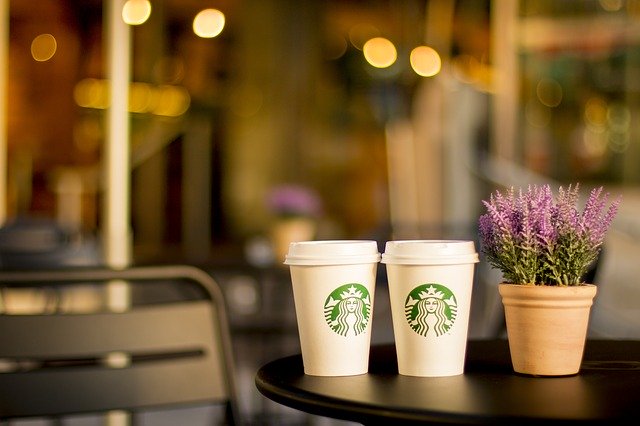 Howard D. Schultz is an American businessman and billionaire. He was chairman and chief executive officer of Starbucks, from 1986 to 2000, and, again in 2008 .  He grew up in public housing in Canarsie, a neighborhood in Brooklyn, and became the first person in his family to graduate from college. He received his undergraduate degree from Northern Michigan University.
Schultz took on a wide range of odd jobs in school and following graduation. To pay for college, he worked as a bartender and even sold blood. After graduating, Schultz worked at a ski lodge in Michigan, in sales at Xerox, and at a housewares business called Hammarplast. Then, he discovered Starbucks.  After tasting Starbucks coffee, Howard immediately fell in love with it, as it was something much better than everything he had tried before. Later, Schultz recalled, "I went outside whispering to myself: Oh my Gosh, what a wonderful business, what a wonderful city! I want to be a part of this." It was love at first sight..
Howard needed $1.7 million for opening his own business. The owners of Starbucks partly borrowed the money and the rest of the money he lent in a bank. In April 1986, Schultz opened a coffee shop in Seattle. He gave it an Italian name of 'Il Giornale,' (Italian pronunciation: [eel johr-nah-leh]). This place was a great success, and 300 people visited it during its first working day.
A year later, Howard found out that the owners of Starbucks were going to sell their stores, the roasting factory, and brand itself, as they could not manage the functioning of the large company. They announced a price of $4 million, and Schulz immediately went to his creditors, persuading them to give him a new funding. It is interesting to know that one of the early investors of Starbucks was Bill Gates, the founder of Microsoft. Like McDonald brothers, three coffee fans from Seattle stepped out of their own business for the worthy reward, and Howard Schultz became the only owner and manager at Starbucks.
Howard Schultz offered a democratic coffee house, which worked on the principle of self-service. Here, the customer had a freedom of choice: the type of a drink (not just coffee, but latte, cappuccino, espresso, mocha, macchiato and other alternatives), the size of a cup, and the type of milk (regular or fat-free) completely depended on a choice of the visitor. This approach has given their customers an opportunity to order an entirely individual drink. In 1996, Howard Schultz, as the Chairman of the Member Board, CEO, and co-owner of Starbucks, decided that it's a high time for the company to go outside the United States. His first foreign coffee store was opened in Japan. Then, the stores started to appear in Singapore, Korea, Taiwan, United Kingdom, Netherlands, Sweden, and Israel.
Starbucks never actually competed with anyone. Being quite relaxed, the company has overlooked what is happening around.  Today, Starbucks is present on 6 continents and in 78 countries and territories.