MEET LARRY ELLISON
July 29th 2013 at 8:55pm Published by firstdownadmin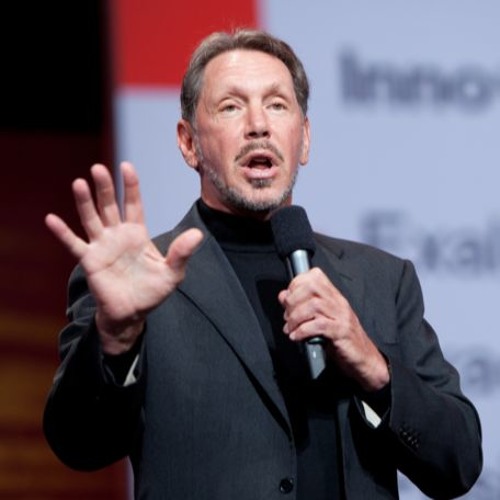 Lawrence Joseph Ellison is an American businessman, entrepreneur, and philanthropist who is a co-founder and the executive chairman and chief technology officer of Oracle Corporation.
Here are some fun facts:
1. Larry Ellison, CEO of Oracle Corporation has an estimated net worth of US$ 41 billion dollars. The majority of this wealth is from the 22.5 percent shares that he owns in his company.
2. Ellison was born to Florence Spellman in August 1944. Spellman was unwed and nineteen at the time, and Ellison's father was a United States Air Force pilot stationed overseas before knowing he would have a son. At the age of nine months, Larry contracted pneumonia after which his mother had him adopted by an aunt and uncle in Chicago. The next time Larry met his mother he was 48 years old.
3. Larry Ellison dropped out of the University of Illinois for not writing his second year final exams after the death of his adopted mother. He later joined the University of Chicago, only to drop out again after one semester.
4. In the 1970's Ellison worked for the Ampex Corporation. It was here he coined the name 'Oracle' for database software he designed for the CIA. It was not until 1979 that he founded Software Development Laboratories, later to be renamed Oracle after what he took to be his initial success.
5. Larry Ellison has been married four times. Each time has ended in divorce. His first marriage was to Adda Quinn from 1967 to 1974. Nancy Wheeler was number two, from 1983 to 1986. Barbara Boothe lasted from 1983 to 1986. His final marriage was to Romance Novelist, Melanie Craft, from 2003 to 2010.
6. The official photographer for the wedding of Larry Ellison and Malanie Craft was Apple founder, Steve Jobs.