What You Can Do If You Don't Have a Rainy-Day Fund
July 22nd 2013 at 4:39pm Published by firstdownadmin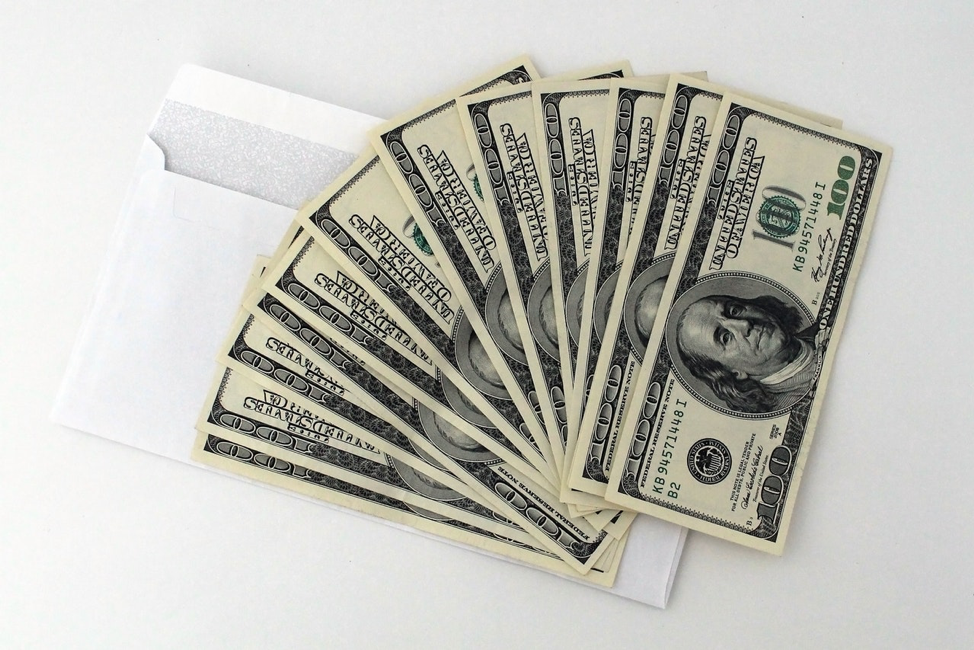 A rainy-day fund is a financial safety net that any business owner will be thankful to fall back on. If you don't have a rainy-day fund set aside for your business, read ahead to find out how to build your own and how to access funding when your safety net isn't ready.
Why Is a Rainy-Day Fund Important?
Originally, a rainy-day fund was a term for the money set aside by the government to compensate for deficits in budgets and drops in revenue. Now, people use the term to mean a stash of money to deal with emergency expenses. For the average homeowner, a rainy-day fund is a mason jar filled with small bills sitting on top of the refrigerator. For a small business owner, it will be a little different.
A small business's rainy-day fund should be thousands of dollars set aside in a savings account. The amount is supposed to cover one-time expenses like equipment breakdown and infrastructure problems. For instance, if you own an independent coffee shop and the espresso machine breaks down during the morning rush, you're going to need a replacement as soon as possible. Otherwise, you're going to deal with a crowd of frustrated customers and lose profits.
Another reason why your small business needs to have an emergency fund is that it helps with cash flow issues. Maybe the storefront's utility bills are due, and you don't have enough money on hand to deal with them. Maybe your staff's paychecks are coming up and you're panicking about whether you can give them their wages on time. A rainy-day fund is the perfect back-up plan for any time that your business experiences a sudden or dramatic drop in cash flow, so you don't have to make tough decisions like skipping payments or delaying paychecks.
Most importantly, you don't have to wait for weeks to collect enough money to address the problem — or worse, leave the problem unsolved. You could end up losing customers. You could get bad reviews and comments on business directory services like Yelp. And you could put your entire business into financial trouble.
Don't let a small issue have massive consequences. With this financial step, you can tackle the problem and move forward like nothing happened.
How Do You Start a Rainy-Day Fund?
A rainy-day fund is made up of retained earnings that you can afford to store in a savings account, separate from the rest of your budgeting decisions. The ideal way to make a comfortable fund is to take any surplus from profits and put it directly into the account. When you've created a considerable safety net, you can use the surplus from profits to save for other financial goals like increasing staff wages, increasing inventory or planning for expansion.
If you aren't bringing in enough money from profits alone, you need to take a look at your budget and reconsider the costs. See if any of your overhead costs can be reduced to make more room in the budget. Trim the fat. It could be as simple as removing a product that isn't selling or practicing energy-saving habits to reduce utility costs.
Once you've cut costs, you can slowly take the savings and place it into your rainy-day fund. Make it your mission to add savings into the fund as much as possible. Then, you'll have built a reliable financial safety net for your business to fall back on.
You should also think about taking precautions to avoid emergency costs in the first place. Here are some preventative measures that every owner should consider:
Practice regular maintenance and cleaning of essential equipment.
Apply for equipment breakdown insurance and keep warrantees.
Keep track of all expenses to catch changes in cash flow right away.
Try to leave room in the budget. Using up all of your profits every month sets you up for financially precarious situations.
What to Do If You Don't Have a Rainy-Day Fund
As a business owner, you may be wondering what you can do about an unforeseen expense when you don't have a rainy-day fund to dip into. If you don't have any extra funds lying around, you should look at our small business funding options and fill out an online application as soon as possible.
Going to a big bank to ask for some emergency funding is not the best plan. For one, the bank won't be able to offer funding in a hurry. The approval process can take weeks, and the funding time can take even longer. When you're dealing with an emergency expense, you want to be able to make that payment right away.
We offer short term funding for small businesses without the long application process and funding wait times. You can send in your online application and have it approved on the very same day. And your funding time won't take weeks of waiting. It will take between 24 to 72 hours to access your funds, which is ideal when you're trying to tackle an unexpected cost in a rush.
Another reason why you should avoid the bank in emergencies is that there is a high chance of your application getting rejected. They often reject businesses from high-risk industries, like restaurants, construction and retail. They turn down owners who don't have long operating histories. And they disapprove of applicants with poor business credit scores and no assets. Unless you meet all of the bank's strict requirements, you're going to feel like you've wasted your time.
We also don't have the same restrictions as big banks. Being a small to medium-sized business owner isn't a problem — we want to support these organizations! All industries are free to apply without worry. And aspects like bad business credit scores or short business credit histories won't get shut out. Click here to read about the basics of bad credit business funding and see what options owners can take to make sure they get approved fast.
First Down Funding
If you're already struggling with your finances, you can always look to First Down Funding to give you a financial boost. In the short-term, you can complete simple tasks like make essential payments on time, regulate cash flow and deal with unexpected costs immediately. And if you're worried about making the right decisions, you can always learn more here about things like improving your credit score and picking the right type of funding.
A rainy-day fund is a back-up plan. When something bad happens and you're not sure how you're going to pay to fix it, you can always open up your rainy-day fund and use the reserves right away. But, if you aren't prepared on that rainy day, you can always get fast funding over here.