Meet Indra Nooyi Pepsi co.'s CEO
May 6th 2013 at 8:44pm Published by firstdownadmin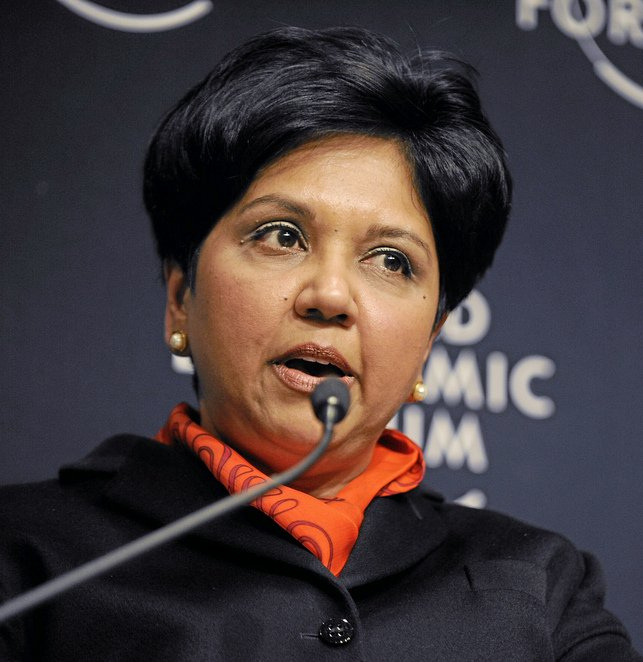 While women in business still face many challenges not typically shared by their male counterparts (including discrimination and inequal pay), the tables are slowly turning.
In fact, only 6.6% of this year's Fortune 500 companies are led by female CEOs, as opposed to last year's 4.8%. It's a small growth, but a growth, nonetheless.
Indra Nooyi is an Indian American business executive and former CEO of PepsiCo. She has consistently ranked among the world's 100 most powerful women. In 2014, she was ranked at number 13 on the Forbes list of The World's 100 Most Powerful Women, and was ranked the 2nd most powerful woman on the Fortune list in 2015.
Born: October 28, 1955 (age 64 years), Tamil Nadu, India
Spouse: Raj K. Nooyi (m. 1980)
Salary: $29.8 million (2016)
Education: Yale School of Management (1978–1980), MORE
Books: The Calloway Way: Results & Integrity
Children: Tara Nooyi, Preetha Nooyi
Awards: Padma Bhushan, CNN-IBN Indian of the Year Global Indian
Born in India, the 62-year-old was one of a handful of people of color to run an S&P 500 company. During her 12-year tenure as chief executive, Nooyi transformed PepsiCo into one of the most successful food and beverage companies worldwide.
FIRST DOWN FUNDING IS FUNDING AMERICA. LOOKING FOR A BUSINESS FUNDING? CONTACT FIRST DOWN FUNDING FOR FAST APPROVAL.