LESSONS FROM STEVE JOBS
September 6th 2010 at 7:09pm Published by firstdownadmin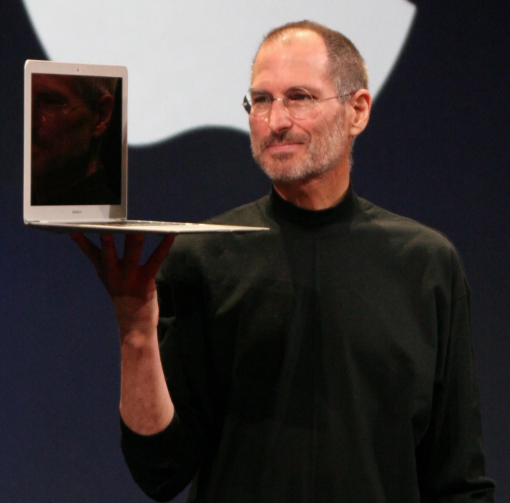 Lessons from one of the greatest business man, industrial designer, investor, and media proprietor.
1. LIVE LIFE BY YOUR OWN RULES.
"Your time is limited, so don't waste it living someone else's life. Don't be trapped by dogma – which is living with the results of other people's thinking. Don't let the noise of others' opinions drown out your own inner voice. And most important, have the courage to follow your heart and intuition."
2. ALWAYS FOLLOW YOUR HEART, NO MATTER WHERE IT TAKES YOU.
"Your work is going to fill a large part of your life, and the only way to be truly satisfied is to do what you believe is great work. And the only way to do great work is to love what you do. If you haven't found it yet, keep looking. Don't settle. As with all matters of the heart, you'll know when you find it."
3. GIVE YOUR BEST EFFORT IN EVERYTHING YOU DO IN LIFE.
"Be a yardstick of quality. Some people aren't used to an environment where excellence is expected."
"Quality is more important than quantity. One home run is much better than two doubles."
4. DON'T LET MONEY DEFINE YOUR EXISTENCE.
"Bottom line is, I didn't return to Apple to make a fortune. I've been very lucky in my life and already have one. When I was 25, my net worth was $100 million or so. I decided then that I wasn't going to let it ruin my life. There's no way you could ever spend it all, and I don't view wealth as something that validates my intelligence."
5. DON'T EVER STOP DREAMING BIG.
"For the past 33 years, I have looked in the mirror every morning and asked myself: 'If today were the last day of my life, would I want to do what I am about to do today?' And whenever the answer has been 'No' for too many days in a row, I know I need to change something."
6. NEVER STOP BEING CURIOUS.
"I think if you do something and it turns out pretty good, then you should go do something else wonderful, not dwell on it for too long. Just figure out what's next."